"That's All You Need": $450 Million Arnold Schwarzenegger Left a Magician Embarrassed After He Was Trying to Pull Up a Money Trick in 1986
Published 12/27/2022, 10:15 AM EST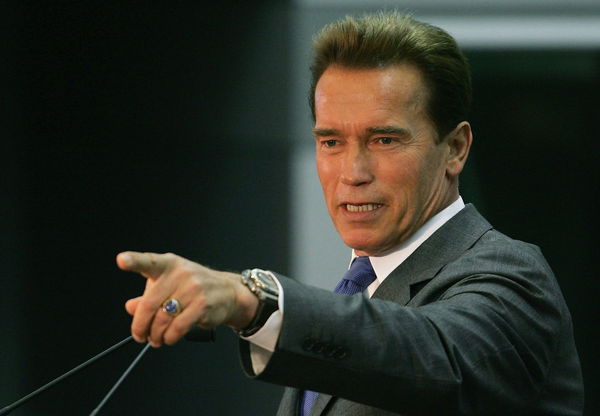 Magic tricks leave people bewildered yet curious. They capture the hearts and minds of people, which is exactly the experience Arnold Schwarzenegger had during a talk show back in 1986. But, Arnold being Arnold, stole the headlines by displaying his authority. As the illusionist asked for a bill, Arnold unwrapped his thick pack of dollar bills and offered it to the wizard to pick one. He asked, "How much do you need?"
It became a source of comic relief for people in attendance. "That's all you need," questioned Arnold in his pompous voice. It became a memorable moment with the spotlight on Arnold and television host Johnny Carson. 
ADVERTISEMENT
Article continues below this ad
Arnold Schwarzenegger bamboozled the magician instead!
To go into detail, the illusionist asked for a bill while the $450 million net worth Schwarzenegger offered him a whole bunch. While he displayed his full array of success in a collection of dollar bills the magician took a single dollar note. The former bodybuilding egged him on to grab some more. As the trick progressed the illusionist accidentally tore a small piece of the dollar bill. The trick seemed to go haywire as the illusionist appeared to not be in control of the whole illusion.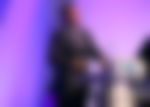 Despite tearing a small piece, Arnold interrupted, "I only have 200 of those in my pocket," jokingly teasing the illusionist to get his trick right. The magician later took a lighter and burnt the note as Arnold exclaimed, "I worked one minute in a movie to earn that."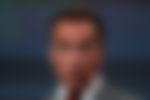 Soon after, the magician pulled out a famous displacing card trick to amaze the audience. Still, the note stayed missing. Arnold looked perplexed. 
Where was the dollar bill?
As the show reached its anti-climax, the cameras spotted a lemon near Carson's hand, which the magician gave him at the start of the trick. Carson took a knife and the lemon, splitting it into half. What shocked the audience would be that the same 100-dollar bill, torn at the start, was present in the center of the lemon. Arnold sighed in disbelief, "Oh, my god!"
ADVERTISEMENT
Article continues below this ad
While everyone admired the magician's remarkable trick Arnold applauded the illusionist by stating, "It sure is [a great magic trick]".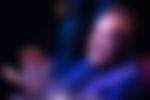 It shocks viewers even in 2023 to witness this trick, looking perplexed about what happened. One of the finest tricks to be performed on television, Schwarzenegger made sure the show stayed in high spirits.
ADVERTISEMENT
Article continues below this ad
"Abracadabra" it is! 
WATCH THIS STORY- Arnold Schwarzenegger Finally Breaks Silence on Mr. Olympia 2022