'I'm Not Doing It': Suni Lee Reveals Why She Avoided Justin Bieber at Met Gala 2021
Published 10/02/2021, 2:32 AM EDT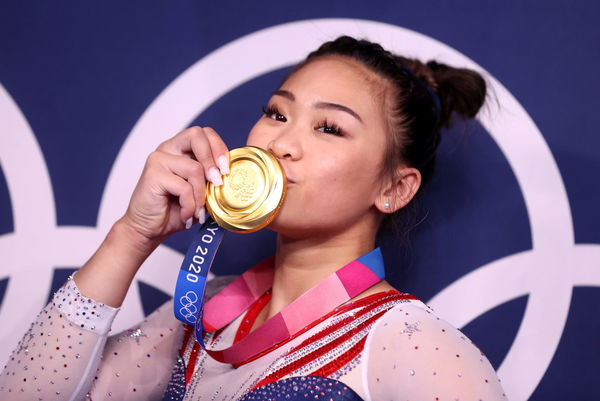 ---
---
The Tokyo Olympics 2020 saw a new superstar emerge in the world of gymnastics. While Simone Biles withdrew from the Team artistic gymnastics competition, Lee provided a sensational performance to bring the gold. Suni Lee won the gold medal in the All-around gymnastics competitions and took all the plaudits.
ADVERTISEMENT
Article continues below this ad
Recently, she was featured in the Met Gala show and got a glimpse of her favorite artist, Justin Bieber. Lee wanted to meet her, however, was scared to approach Bieber.
ADVERTISEMENT
Article continues below this ad
Suni Lee wanted to meet Bieber
After Hailey Baldwin made the opportunity for her to meet her husband Bieber, Lee did not accept it. An ardent follower of the superstar, she was nervous and spoke about not accepting the offer to meet him. During the Ellen DeGeneres Show, Lee said she regretted it.
"I talked to her, and I was shaking, and I was like, 'Hi, I'm Suni.' And then I was just telling her how I was dancing to Justin Bieber's 'Stay' for my first Dancing with the Stars dance. And she's like, 'You should tell him.' And I'm like, 'OK,'" said Lee.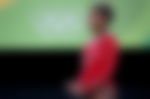 During the Dancing with the Stars competition, she danced to his song with Sasha Farber, earning a score of 28 from a possible 40.
Lee got scared
The famous gymnast spoke about how scared she was. During the interview with Ellen, she spoke to her about not meeting Bieber. Lee said, "Then when I got the chance to see him, I got too scared. I was like, 'I'm not doing it.'"
ADVERTISEMENT
Article continues below this ad
Ellen spoke to her about meeting Bieber, but Lee expressed how she could not speak to him. However, she told Lee about reconnecting later on in the future. Thus, that would be something special for the famous gymnast. Likewise, Lee talked about how she and her younger sister were Beliebers, as they loved his music and wanted to meet him.
"Me and my sister, when we were younger, we had posters of him and blankets of him, and the posters have kissy marks on it with red lipstick," said Lee.
ADVERTISEMENT
Article continues below this ad
WATCH THIS STORY- Top Five Eye-Catching Hairstyles at Tokyo Olympics 2020
The talented gymnast will now look to perform well for the 2024 Paris Olympics. Even though there are other talented gymnasts, she won three medals during the Tokyo Olympics. Moreover, she was named one of the most influential people for TIME magazine. Thus, Suni Lee is one of the most talented people to come out of the USA.