$400 Million Worth Jackie Chan Once Preferred Sitting 'Next to the Trash Bags' Despite His Parents Pulling Off a Lot of Strings During His Childhood
Published 12/25/2022, 10:30 AM EST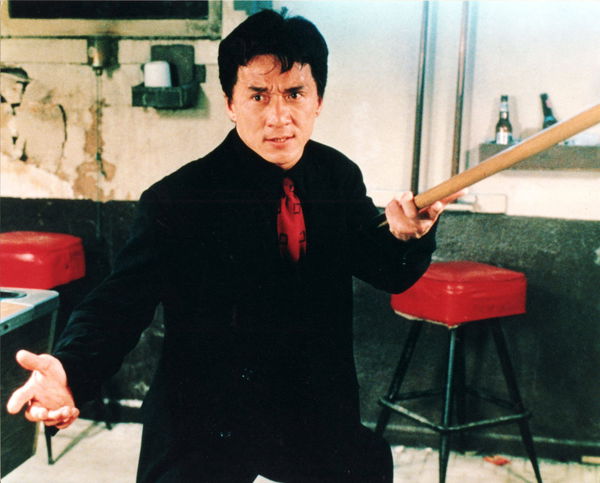 From Rush Hour to Police Story, who doesn't love the cheeky Jackie Chan! He is a signatory of the epitome of achievements. He is widely known for his peculiar yet comical fighting technique and creative stunt feats which are majorly performed by him without the help of a stuntman. But just like any other success story, Jackie Chan too went through a series of ups and downs before his glamorous life swung into action.
With regard to his inspirational history, Chan opened up about his time at school—his parents' struggles and his personal experiences during the initial years of his life. Let's find out what his story has to offer.
Jackie Chan hated going to school
ADVERTISEMENT
Article continues below this ad
According to Never Grow Up, a novel based on Jackie Chan's life that was written by himself, Zhu Mo, and Jeremy Tiang, the actor was born in Hong-Kong, to refugee parents Charles and Lee-Lee Chan from the Chinese Civil War. Evidently, the star's family put in a lot of effort to send young Jackie to school. "My mom and dad pulled a lot of strings to get me in there, and as they told me repeatedly, I should have considered myself lucky," Chan revealed in his book.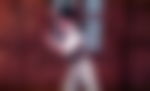 The Hong Kong star was admitted to Nan Hua Primary School with polished classrooms, where the teachers were kind and respectful, the students belonged to well-to-do families, and everything else seemed sophisticated to him.
However, the 68-year-old actor recapitulated his time at Nan Hua as a miserable experience. "As soon as I stepped through the school gate, I was miserable", Jackie admitted. He implied that the lessons were inherently boring and simply watched his teachers teach while his mind cruised elsewhere. "I didn't understand all the words," Jackie said. Surprisingly, the martial arts icon revealed, "Honestly, I would have preferred sitting in the shed, next to the trash bags!" Jackie Chan confessed he would do anything rather than "being stuck in the little desk and chair". 
Jackie Chan's struggle with the English language.
The martial art legend, now 68 years old, naturally was more of an athletic individual (nothing that we do not know). He even disclosed in his book that his favorite class was gym since he was allowed to go outside the classroom and not restrict his movements. In addition to that, the outdoorsy actor apparently struggled with the widely spoken English language.
ADVERTISEMENT
Article continues below this ad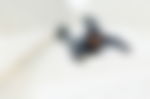 The Chinese star faced real-time difficulties because he couldn't converse in English. After Chan moved to the United States, he struggled to even gather basic necessities due to his lack of communication. In an interview, Chan once said, "NOOOOO. You know… English is… I think it's the most difficult language. First time when I came to the United States I just knew Hello my name is Jackie Chan".
Watch this story: "Hero of mine"- Arnold Schwarzenegger bowed down to the Martial Arts legend Jackie Chan during their iconic reunion in 2019
ADVERTISEMENT
Article continues below this ad
Besides lacking a strong hold over a language, the iconic actor has aced all aspects of life with his mindfulness and shared meaningful insights with the world through his book and massive body of work. Have you read his autobiography yet? Let us know how Chan inspired you.   
Edited By: Jahnabi Choudhury