"My Parents Were Always So Worried": $400 Million Worth Jackie Chan Once Had to Struggle for a Basic Necessity
Published 12/26/2022, 9:45 AM EST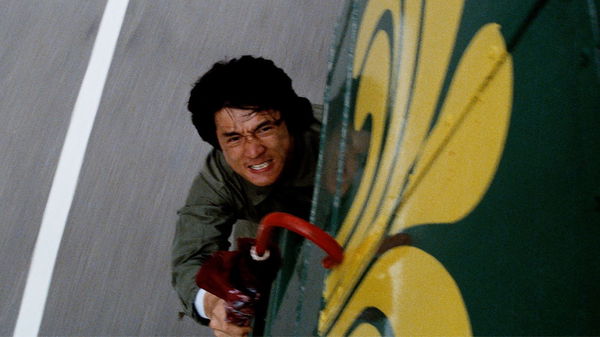 Martial arts legend Jackie Chan is the epitome of achievements, not just materialistic ones but also in terms of strict morals and values. Don't be fooled by Jackie's content and smiling face, as he once opened up about the not-so-kind experiences of his youth. Apparently, Chan and his parents struggled to even gather basic amenities. 
The now multi-millionaire actor disclosed the miserable side of his story. The lessons life taught him and the sacrifices his parents made to bring him a pleasant future. Let's find out what motivated the legend to success.
Jackie Chan's struggle with food
ADVERTISEMENT
Article continues below this ad
In an interview, Chan shared anecdotes from his past unraveling the lessons life embarked upon him. After the Chinese Civil War, Jackie and his parents moved to Hong Kong to escape the prejudice of war. However, they had to live quite miserably in the country's French Embassy. "My father had to eat tofu for two years so he could pay back his friends." Chan said. His parents worked there as a chef and a maid. 
 

View this post on Instagram

 
Moreover, the Hollywood star's parents had very little to provide for him. Hence, a priest brought them food and milk on a monthly basis. Chan disclosed, "My parents were always so worried about feeding me. The priest from the Red Cross brought us food and milk every month." 
Evidently, the Rush Hour actor left no stone unturned to reach where he is today. From being sent off to the China Drama Academy at just six-years old to being all by himself after his parents left for Australia. The martial arts legend described himself as a "happy-go-lucky' person and grew up idolizing Buster Keaton.
Jackie Chan as a parent
Quite surprisingly, Jackie denied leaving his legacy to his son, Jaycee Chan for inheritance. Since, he revealed in an interview that he would be donating his riches to charity. Chan implied,"If he is capable, he can make his own money".
ADVERTISEMENT
Article continues below this ad
On a similar note, the millionaire father once booked himself a first-class flight ticket while keeping an economy reservation for his son."You have no money now, so you sit here", Jackie explained the situation to his son. However, Jaycee was provided with an upgrade to the first class by the stewardess.
 

View this post on Instagram

 
ADVERTISEMENT
Article continues below this ad
As the legend himself said, "I prepare for the worst, but hope for the best," Jackie Chan has seen it all. The immensely talented man has imprinted his name in the books of history. A master in the world of martial arts and a significant persona in the film industry, Chan has come a long way! 
Watch This Story: "Hero of Mine": Arnold Schwarzenegger bowed down to the Martial Arts legend Jackie Chan during their Iconic Reunion in 2019
Edited By: Jahnabi Choudhury