'Just Don't Stop'- AEW Star Darby Allin Reveals How Tony Hawk Inspired Him to Reach His Goals
Published 11/11/2021, 7:30 AM EST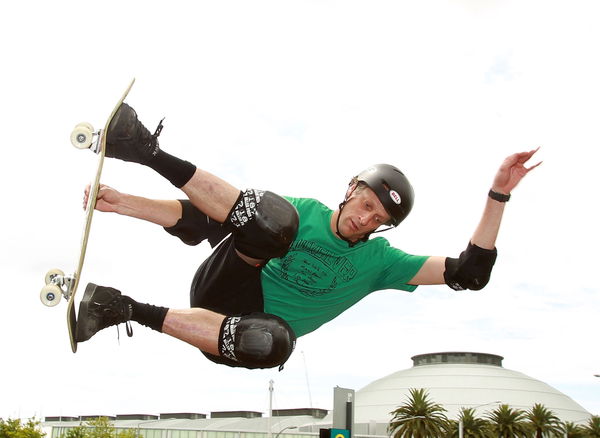 ---
---
Pro wrestling is back in full power with fans in the stands cheering on the elite wrestlers. Notably, significant changes have taken place with the sport in recent times, adding to its growth. They have acquired many superstars like CM Punk, Jon Moxley, and even Adam Cole, attracting a bigger audience to their games. But, one superstar who stands out from the rest is Darby Allin.
ADVERTISEMENT
Article continues below this ad
The skateboarder turned wrestler is the hottest star in the company right now. Significantly, CM Punk's comeback match saw Allin face him at AEW All Out. There, he spoke about how Tony Hawk gave him the inspiration to do dangerous stunts.
ADVERTISEMENT
Article continues below this ad
Darby Allin's friendship with Tony Hawk
In a recent interview with 'Insight with Chris Van Vliet', he revealed stories in his life and how legendary skateboarder Tony Hawk motivated him to take the next step. A skateboarder himself, Allin often posts videos of his death-defying leaps and stunts on social media platforms. Thus, when two daredevils meet together, great things often tend to happen.
"I'm either skateboarding or something active. That was the one thing that Tony Hawk told me. He's like 54 and killing it on the skateboard scene still. He said, 'Just don't stop because the moment that you take a break, that's when everything starts to feel like sh*t.'"
"So after I have this crazy match, I've got to go to the skatepark, or I have to swim, or jump out of a helicopter, whatever I have to do," said Allin.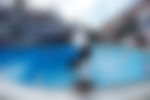 Hawk is the first man to land a '900' skateboarding trick and is considered being the icon and the creator of the X-Games. Allin's urge to be the best is right up there at the top and to get advice from a skateboarding legend must be crucial for the young wrestler. But, Allin's stunts are so dangerous that officials often tell him to slow down.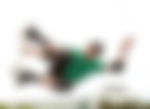 Skateboarding accident
His iconic finishing move, 'coffin drop' excites the audience for the sheer audacity and magnificence. The wrestler is known to do crazy stunts just like Hawk did in his early years. The willpower to get back on your feet, repeat the same stunts, again and again, until you perfect it speaks for one's character. However, as they put their bodies on their line, accidents happen and Allin opened up about once such skateboarding accident.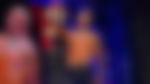 ADVERTISEMENT
Article continues below this ad
"I was going down this big hill and I hit a crack at the bottom. My elbow went into my ribs. I thought I broke my ribs. Then my kneecap smashed into the wall. I was laying there, and I thought I had broken everything. I was laying on the ground, and then I saw I was laying in a red ant hill. It just got worse and worse," said Allin.
"I was like, if I cough up blood then I will go, but I didn't, so I didn't go," said Allin.
Hawk and Allin have shades of similarities between them, as the former is a legend, while the latter is en route to becoming one.
ADVERTISEMENT
Article continues below this ad
WATCH THIS STORY- Dwayne Johnson aka The Rocks Top Championship Wins in WWE