"And I Said No"- Olympic Gold Medalist Lindsey Vonn Reveals Her Favorite Prized Possession
Published 05/06/2022, 12:13 PM EDT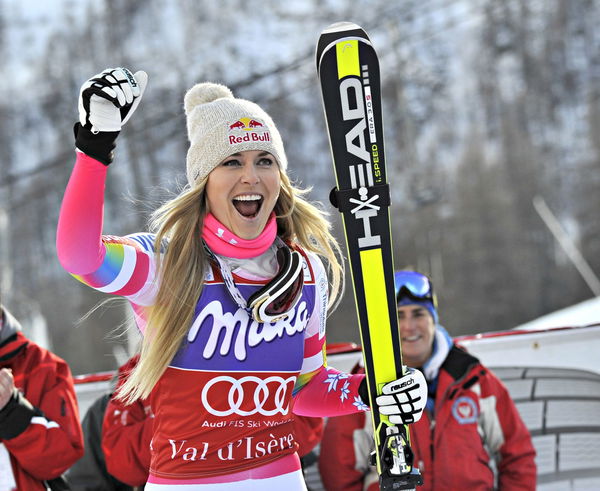 Million-dollar paychecks for appearing in boxing events, expensive champagnes for F1 race winners, the list is endless. When an athlete wins a competition, prize money is an interesting aspect of all the competition. Apart from basking in the glory, prize money is also an important aspect. However, imagine the grand prize being a cow. And Lindsey Vonn loved that idea.
ADVERTISEMENT
Article continues below this ad
This happened at Val d'Isere in 2005 when Vonn won the downhill competition and received a cow as the grand prize. When the organizers tried to cash in for the cow, Vonn wanted to keep it and it was a beautiful moment. This was one of the best moments in the Alpine Skiing competition. Hence, she spoke about that moment.
ADVERTISEMENT
Article continues below this ad
Lindsey Vonn loved her new pet
Seeing the cow at the finishing line, she wanted to take her home and cherish the lovely moment. In a recent interview, she talked about how unique it was to have her own cow and loved the idea. She still speaks gleefully about that race and her lovely gift.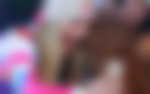 "It was a crazy race, I actually saw the cow in the finish and I was like I want to win today so I get this cow. And then it was kind of like a promotional thing and they were like we want to give you a check and give us the cow back. And I said no!"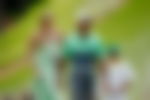 The cow's name is Olympe as it was an Olympic year. Being excited to get the cow, she revealed about wanting a pet cow. But, she spoke about how the organizers wanted to give the cow back and give a check instead. Vonn pleaded with the organizers to not take the cow away. Thus, making the moment memorable for her.
Her love for cows
Soon after, she revealed how she now has a lot of cows with her. Starting with one, she now has a small herd of cows and she just loves it.
"You told me I could keep the cow. So I kept the cow, negotiated for the cow and I actually have like six, seven cows. Maybe more. I've got quite the herd," said Vonn.
ADVERTISEMENT
Article continues below this ad
Olympe has her own nook now, and she shares her home with others.
ADVERTISEMENT
Article continues below this ad
WATCH THIS STORY- When Usain Bolt Got Pissed At Reporter For Saying Justin Gatlin's Mistake Helped Him Win
As for Lindsey, it was a heartwarming moment for her to get a lovely pet instead of a trophy.