Athletics Expert Reveals Elaine Thompson-Herah's Ingenious Running Technique That Makes Her the Fastest
Published 12/30/2021, 10:07 AM EST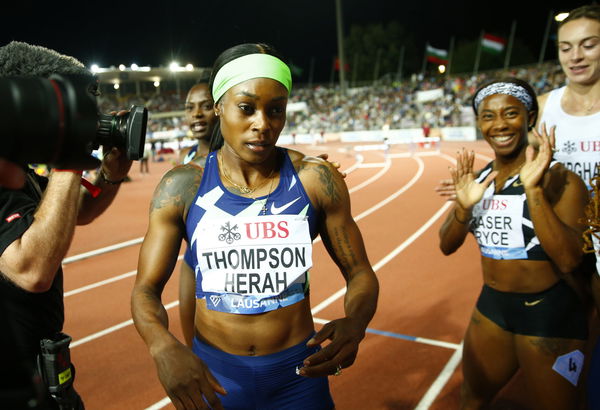 ---
---
Ever since technology came into Athletics, they have used it to perfect different techniques or stances. Hence, improved running styles and other key takeaways help athletes to become better. Back before the 2020 Tokyo Olympics, the 2016 Rio Olympics saw Elaine Thompson-Herah stealing the limelight after her stunning performance. Now, she raises her standards and is improving her times.
ADVERTISEMENT
Article continues below this ad
During the Tokyo Olympics, she won the race by setting a new Olympic Record of 10.61. Thus, her new technique has helped her to improve on her timings and become a faster sprinter.
ADVERTISEMENT
Article continues below this ad
Elaine Thompson-Herah improves her technique
The sensational Thompson-Herah repeated Shelly-Ann Fraser-Pryce's feat of two consecutive Olympic gold medals in both the 100 and 200-meters competition. The change in her technique is very evident. Thus, this has led to the speedster rocketing her way past opponents. Earlier, she put pressure on her pelvic and hamstrings to force her way through.
While running at full speeds, her knee is tilted to the ground that can cause a lot of injuries, if not monitored. However, her knee faces straight ahead and gives her better balance while using her core strength to run at high speeds.
In addition, she lands a perfect T shape with her knee dead straight when it touches the ground while her pelvic position is straighter than before. Most athletes lean forward, extending their hamstrings to produce force. Thompson-Herah keeps her body straighter and her motion is equal to a gazelle being in perfect balance while being hunted down. Hence, this has helped her to get better times in the races.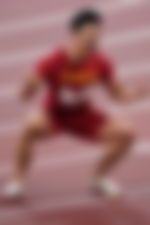 ADVERTISEMENT
Article continues below this ad
Getting closer to Flo-Jo's record
Out of all the world records that are difficult to beat, Florence Griffith-Joyner's 1988 Seoul Olympics remains to be broken. She set a time of 10.49 seconds in the 100-meters competition, which remains to be the benchmark for all athletes. Thompson-Herah came mightily close during the Prefontaine Classic competition as she set a time of 10.54 seconds. Finally, the world record is looking shaky as Thompson-Herah looks determined.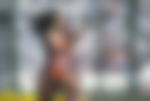 Although she has kept it as a short-term goal, breaking the world record would be important to her future success. Heading to the 2024 Paris Olympics, she will once again be the favorite to win the competition.
ADVERTISEMENT
Article continues below this ad
WATCH THIS STORY- A Look Back at the Top Awards Simone Biles Won in 2021