'Definitely': Usain Bolt Would Choose a Twitch Streaming Career Over Olympics if He Was a Teen Again
Published 12/17/2021, 9:00 AM EST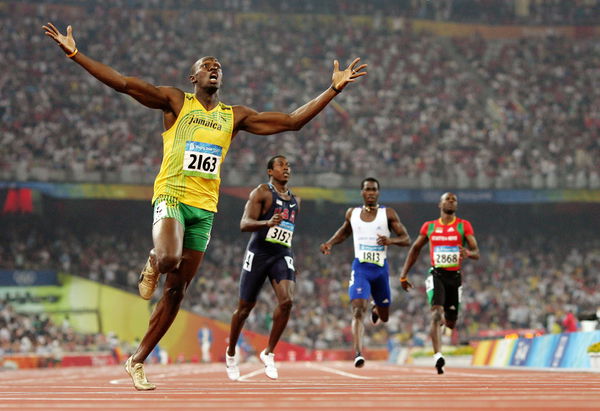 ---
---
Video games are some of the most incredible creations of mankind. They are an alternative reality that takes people to a parallel universe. Notably, Olympic legend Usain Bolt spoke about the effect those games had on raising his competitive spirit. Despite the absence of physical activity, the desire to win alongside having fun, of course, still very much exists in video games.
ADVERTISEMENT
Article continues below this ad
When asked whether he would love to become a Twitch streamer (a popular streaming site for gamers), Bolt had a positive response, courtesy of the site's fast-growing popularity. Especially during the pandemic, online games and streaming websites witnessed a boost in their user counts.
ADVERTISEMENT
Article continues below this ad
Is Usain Bolt moving towards a new career?
Bolt talked about loving video games so much that he even missed training sometimes. Regardless, it helped him to be more competitive on the track, further channelizing his hunger to win. He also spoke about the possibility of becoming a Twitch streamer, if he had the same resources back in the day.
"Probably, probably. I think I was so much into video games when I was younger because sometimes I would skip training to go to the video games store to play video games."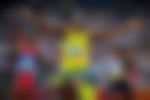 "My coach would call my dad and tell him, 'Listen, he didn't come to training today,' and then my dad would be like, 'Why didn't you go to training?' and I had no answer. You know what I mean? So that was just one thing, I know if we had what we have now I would definitely be a gamer, for sure," said Bolt.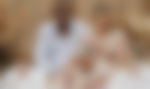 Devin Booker uses Twitch
ADVERTISEMENT
Article continues below this ad
In recent times, many famous players have started streaming on their site; Devin Booker is one such man on that list. The shooting guard took the league by storm, guiding the Phoenix Suns to the NBA finals last season.
A regular user, Devin, loves to play Warzone on the streaming platform. With 181k followers, Booker's twitch stream is followed by many. LeBron James' son Bronny James, UFC legend Max Holloway are some of the other famous entities on the site.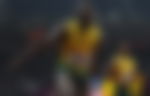 The streaming site is turning tides in the gaming industry. Undoubtedly, Bolt's arrival might take to unprecedented heights. Do you think he will fulfill his dream and become a streamer by 2022?
ADVERTISEMENT
Article continues below this ad
WATCH THIS STORY- Spiderman Tom Hollands Close Relationship with PSG Explored