Did Michael Johnson's Iconic Gold Nike Shoes Have Real Gold? How Much Are They Worth Today?
Published 12/03/2021, 10:00 AM EST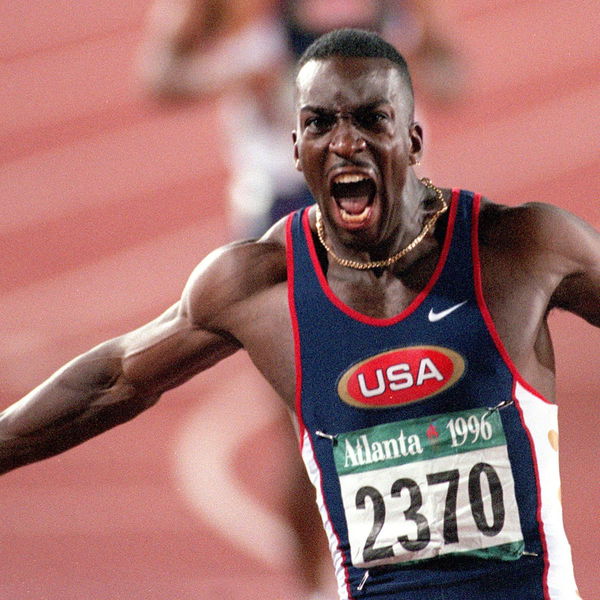 Ever since Michael Johnson started running, fans knew he would get gold. Not only did he win medals, but his incredible running style was also a treat to watch as he broke many world records during the 1990s. A fashion icon on the track, Johnson donned a neat pair of gold shoes during the Olympic Games.
ADVERTISEMENT
Article continues below this ad
Significantly, these gold-made shoes have been in the limelight for a long time. Nike designed them for Johnson as it became a mainstay for the athlete in many Olympic events. Hence, these shoes are now selected to be kept at the Museum of World Athletics. So how costly were these shoes?
ADVERTISEMENT
Article continues below this ad
Shoes made of gold for Michael Johnson
The athletics legend spoke about those shoes in a press conference. He loved those shoes for the authenticity they provided while loving all the recognition he got during that time. He has three golden shoes, as he reveals the most special ones in his career.
"Although the 2000 shoe is made with actual 14 carat gold in the material, thus making them shinier, the 1996 shoe is my favourite because these Gold Shoes were an actual media phenomenon! The amount of secrecy involved with the shoes' clandestine development and historical Olympic debut created one of the strongest identities an athlete has ever had with his or her footwear," said Johnson.
The shoe is a part of the World Athletics Heritage Collection as the creation of the shoes owes to the thermoplastic-Zytel. The shoes' estimated worth comes up to an estimated $30,000- $50,000. Moreover, he earned the nickname, 'The Man with the Golden Shoes'. Out of those three shoes, the 1996 Atlanta Olympics saw the debut of the first pair of golden shoes. He became the first man to win both the 200 and 400-meters race competitions. Likewise, the 2000 Sydney Olympics saw him wearing the next pair; while the third one got worn in 2001, during his last race. Hence, these three golden shoes are iconic.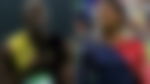 Engineered to perfection
ADVERTISEMENT
Article continues below this ad
If social media existed in those days, these shoes would have been on everyone's wishlist. Nike engineered them to perfection with smooth designs and catchy looks. The unique style, crafted for Johnson, was lightweight while helping him to run comfortably. They are asymmetrical while having mismatched soles. The attention to detail is spellbinding with the curves of the track taken into complete consideration.
ADVERTISEMENT
Article continues below this ad
They also created spike plates that matched his exact running style while running between curves. They clocked a speed of 20 miles per hour during a test for those shoes. As Michael Johnson wanted these shoes to be created to perfection, Nike sat day and night to give him the best shoes possible. Hence, these gold shoes are a slice of history.
WATCH THIS STORY- These Sponsors make Cristiano Ronaldo the Most Money as the Highest Paid Soccer Player in 2021