Here's How US Star Allyson Felix Used 'Data' to Defeat Shelly-Ann Fraser-Pryce at the London Olympics 2012
Published 11/13/2021, 9:12 AM EST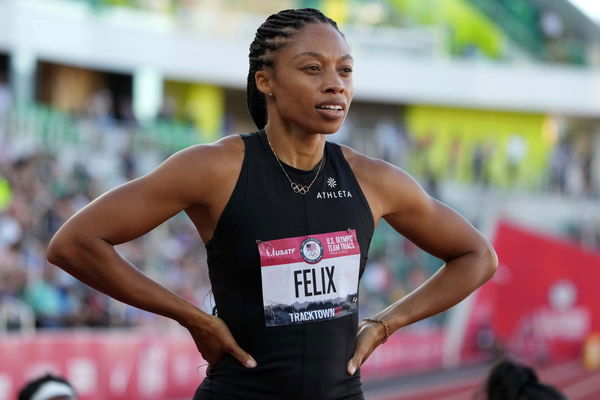 ---
---
Data analytics is a key component of analysis in almost all major sports. The extensive analytics help athletes to enhance their performance while sticking to the traditional values of good-old hard work. After Allyson Felix finished second to Shelly-Ann Fraser-Pryce in Beijing Olympics 2008, she took the help of the data and used it for her own improvement.
ADVERTISEMENT
Article continues below this ad
It worked wonders for the famous athlete. Moreover, she defeated Fraser-Pryce in the 2012 London Olympics in the 200-meters competition.
Felix recollected the work she did to win her first gold medal in her signature race.
ADVERTISEMENT
Article continues below this ad
Allyson Felix uses data analytics
After winning her second silver medal in Beijing, Felix used data analysis to figure out what went wrong for her. In London Olympics 2012, she ran 21.88 in the final. She ran 0.5 seconds faster than she had in the Beijing Olympics 2008, defeating Fraser-Pryce by a margin of 0.21 seconds. Hence, her famous gold medal helped her to achieve a lifelong dream.
After going through extensive data and numbers, she found out her start from the blocks needed improvement. Thus, she worked on her sprinting with the famous sled-pushing workout while lifting weights at the gym.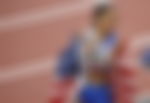 Felix aimed at training differently for the competition while she opened up her analysis.
"All of that speed work was what was missing for me. I needed to be more efficient out of the blocks and faster at 10 meters, 20 meters. I could really pinpoint where I was losing the race, and it was all up front, it was all about power," said Felix.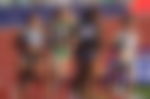 Aiming higher at 35
As years passed by, Felix turned her focus to the 400-meters competition. Even being 35-years-old, she won a bronze medal at the recent Tokyo Olympics, proving why age is just a number. And she became the oldest woman to run the 400-meters under 50 seconds, honing her craft to perfection. She spoke about how she used data to figure out her biomechanics.
ADVERTISEMENT
Article continues below this ad
Her team helps her to break down the data she needs to perform. It ranges extensively from starting strong from the blocks, stride length, arm motion, head position, and even in scheduling her workouts. To sum up, focusing on minute details helped her to achieve great things.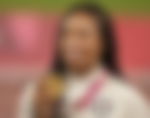 With the Paris Olympics 2024 being three years away, her data analysis would help her reach greater heights. Maybe, just maybe, she might be back in time to give it another go!
ADVERTISEMENT
Article continues below this ad
WATCH THIS STORY- Simone Biles, Michael Phelps, and Other Celebrities' Favorite MLB Teams 2021