"Kiss of Death"- Track Legend Allyson Felix Reveals the Harsh Reality of Pregnancy for Athletes
Published 04/11/2022, 11:56 PM EDT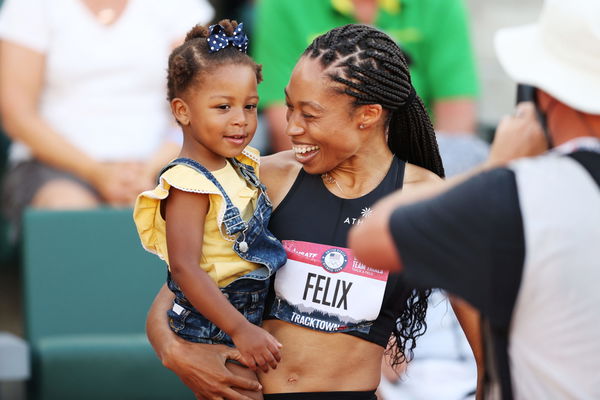 Any athlete who competes puts their heart and soul into their craft. For years, they end up training for great sporting events like the Olympics to live their dreams. In the same way, Allyson Felix is a person who trained hard, dominated the track events, and crafted an incredible career.
Her career, which was the stuff of dreams, came to a temporary standstill in 2018. Felix had the traumatic experience of giving birth to her lovely daughter Camryn with an emergency C-section.
ADVERTISEMENT
Article continues below this ad
In a recent TED2022 conference in Vancouver, Canada, Felix explained how getting pregnant being a track and field cast apprehensions that the career she had worked hard to build would "disappear just like that." 
Allyson Felix opens up about her troubles
Felix revealed she started training at 4:00 am when she was six months pregnant, back in 2018. She feared fans would take a photo of her which might lead to sponsors "immediately change their mind", about working with her in the future.
"How could a six-time Olympic champion, a 16-time world champion, a world record holder, possibly think that her career might be over by doing something as natural as giving a baby? I'm not exaggerating. Getting pregnant in track and field has been called the 'kiss of death," said Felix.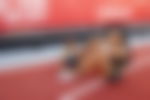 During the pregnancy period, there were many controversies between Nike and Felix. The sprinter, who was negotiating a new deal with Nike while she was pregnant, opened up about how the company offered to pay her 70% lesser than her previous contract.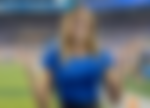 They failed to protect the maternity protections she wanted in the contract as she left Nike for Athleta. Soon after, Nike revised its maternity policies for athletes.
Felix is a role model on and off the track
After her fiasco with the company, Felix started her own shoe brand named Saysh. She donned those sparkling spikes for the 2020 Tokyo Olympics as she won a bronze medal in the 400-meters competition.
This may have been even sweeter, as the legendary sprinter saw her career in jeopardy not so long ago.
ADVERTISEMENT
Article continues below this ad
"I feared I would have to choose between motherhood and being a competitive athlete. I feared the career I worked so hard to build would disappear just like that," said Felix.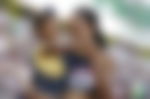 Right now, both Felix and her daughter Camryn are healthy after the fight they went through. Still performing at the highest level, Allyson Felix continues to raise awareness and create a change for women in society.
ADVERTISEMENT
Article continues below this ad
WATCH THIS STORY- Michael Kay Caught Alex A-rod Rodriguez Off Guard Smoothly Mentioning About Jennifer Lopez's Engagement With Ben Affleck
Edited By: Reubyn Coutinho