Princess Anne Knights Olympic Teammate Over 45 Years After Representing Great Britain
Published 11/19/2021, 8:15 AM EST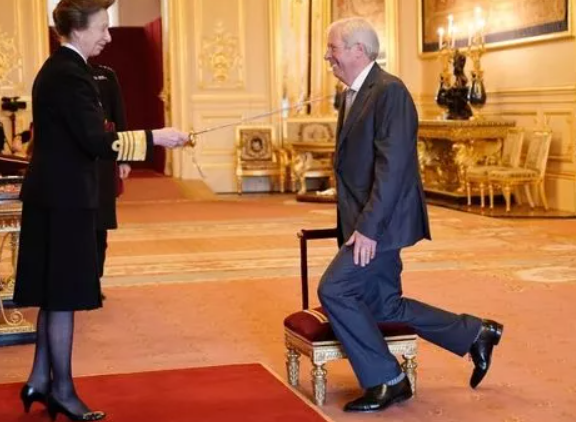 In a light story, Princess Anne recently knighted an old teammate that took part in the 1976 Olympics, along with her. Both Princess and Brendan Foster represented team GB during the 1976 Montreal Olympics. Now, after 45 years, Princess Anne knighted her teammate for his service to the country.
ADVERTISEMENT
Article continues below this ad
The founder of the half-marathon competition, The Great North Run, became the Commander of the Order of the British Empire. Thus, it was a beautiful moment for the former Olympic medalist to receive the honor.
ADVERTISEMENT
Article continues below this ad
Princess Anne knights her teammate
The ceremony was held at Windsor Castle, where the princess knighted her teammate. Foster spoke about receiving the knighthood and how honored he felt to receive the award.
"It's a real honour to be knighted today. It was particularly exciting for me to receive it from Princess Anne. We go back a long way. We were both on the Olympic team in 1976, we were both BBC Sports Personality of the Year in the 1970s. It was lovely to see her and it was great to receive the honour from her."
"She said I deserve it for what I have done for sport, and not only the number of miles I have run. We go back 50 years, almost," said Foster.
The 1976 Montreal Olympics saw Brendan Foster winning a bronze medal for the 10000-meters competition. Moreover, he was the only Britain to come back from the track and field events with a medal. Thus, his importance in their history cannot be overseen.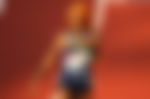 Did Princess Anne win an Olympic medal?
While Foster took part in the marathon events, Princess Anne took part in the eventing competitions. She took part in the dressage, cross-country, and show jumping competitions. However, it did not go as planned for the princess.
She became the first member of the Royal family to take part in the Olympics with her horse Goodwill, who she raised from her mother's stable. During the eventing competition, she fell off her horse and suffered a concussion. Hence, she could not win a medal during the Olympic Games.
ADVERTISEMENT
Article continues below this ad
However, her daughter Zara Tindall won a silver medal at the 2012 London Olympics, carrying forward her mother's dream.
ADVERTISEMENT
Article continues below this ad
Surely, it was a pleasing moment for both Foster and Princess Anne to come face to face on such auspicious terms. Deservingly well, Foster's service to the nation earned him the knighthood, and he will cherish it for the rest of his life.
WATCH THIS STORY- Top 10 Moments of Olympic Sporting Spirit