Pumpkins? Usain Bolt Explains His Unusual Pre Workout Food Choice
Published 11/12/2021, 8:45 AM EST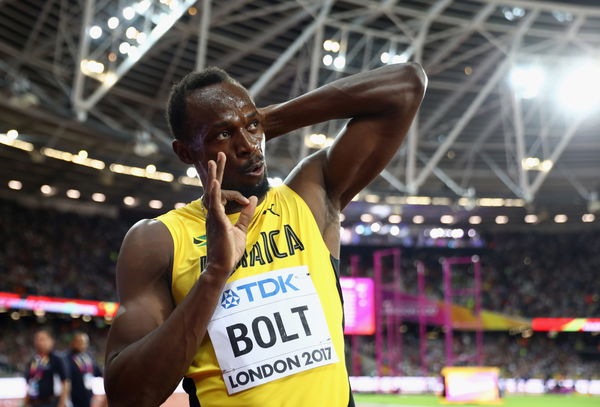 ---
---
Food diets are important for athletes to stay in good shape and fuel their intense workouts. Hence, every athlete has their own set of diets that curtains to their needs specifically. Just how swimming legend Katie Ledecky loves a glass of chocolate milk after her workouts, track legend Usain Bolt also favors a pre-workout snack that helps him to stay fit and healthy. Any guesses what it is?
ADVERTISEMENT
Article continues below this ad
Usain Bolt loves pumpkins
ADVERTISEMENT
Article continues below this ad
The legendary athlete won eight gold medals in the Olympic Games. The secret to his success? Pumpkins and Yams. In a recent interview, Bolt spoke about his love for pumpkins and yams as they fueled his energy for his workouts.
"I would have like yams and pumpkins and stuff like that. Those were the main things I tried to have before training," said Bolt.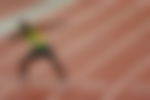 Moreover, pumpkins and yams contain low-carbs which helps athletes to perform better before races or workouts. Pumpkins are low in carbohydrates but rich in sources of protein and fiber.
Bolt even mentioned how he cut down carbs altogether for dinner as he focused on veggies and proteins. That's the secret to his lean structure.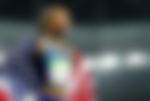 How good are pumpkins for an athlete?
ADVERTISEMENT
Article continues below this ad
Pumpkins are rich in potassium and help in quick muscle contractions and heart functioning while maintaining quick nerve impulses. Apart from potassium, there are high amounts of magnesium and calcium as it helps the body to fill with electrolytes. It is a low-calorie meal with just 30 calories per cup serving.
Yams provide 177 calories from the same serving. Yams contain the exact nutrients of pumpkins but add an extra source of Vitamin B6 that helps in digestion and metabolic health.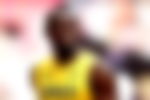 To sum up, Bolt's favorite snack would be a lesson for all of us to know what to eat. Athletes have different ways to keep their bodies in perfect shape, and Bolt prefers to do this. What is your go-to healthy snack?
ADVERTISEMENT
Article continues below this ad
WATCH THIS STORY- "World's Fastest Man" Usain Bolt's Luxury Car Collection