"I Had to Push Myself": When Michael Phelps Was Nearly Beaten by a 11-Year-Old In a Thanksgiving Race
Published 11/25/2021, 10:45 AM EST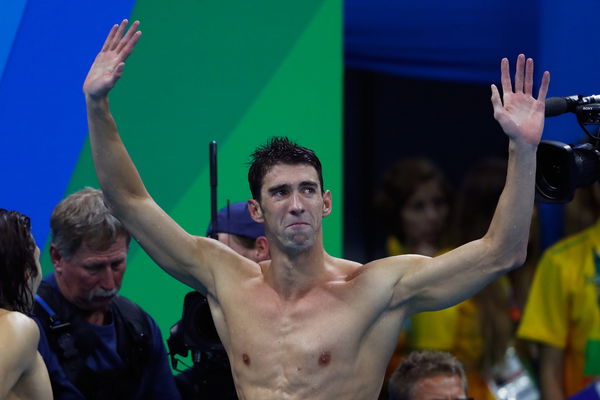 Very few athletes have a legacy like that of Usain Bolt and Michael Phelps. While one is the fastest man on foot, the other has dominated the Olympic pool for years. However, how good are the two when their roles are reversed?
In an exciting throwback, Phelps talks about how he was almost beaten by a little girl, in a 5k race, during a thanksgiving event. Stay put, this is one of the best Thanksgiving stories you'll ever hear.
ADVERTISEMENT
Article continues below this ad
Michael Phelps almost lost a race
In an interview dating back to a couple of years ago, Michael revealed how he ended up running a 5k event. Notably, he stressed on how he had no intentions of taking part and instantly regretted making the decision as well. Moreover, he also revealed how a little girl almost defeated him in the race.
He said, "That was the worst idea in the world. We did a turkey trot, and I think I'm still dealing with plantar fasciitis. I don't run, and I don't do anything outside of the water. It's been a painful recovery. I don't know if I'll ever do that again. I did win it, so I think I'm going to retire on top there."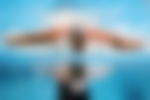 "I had to push myself to get the win. I had to hold off, I think, an 11-year-old girl. And I'm not kidding. She was flying down the hill coming after me," added Phelps.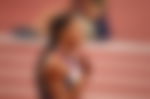 Who will win a race between Bolt and Phelps?
Like Phelps mentioned, his heroics are only limited to the pool. However, riding high on confidence as always, Usain Bolt once claimed he can defeat a top-class swimmer back in 2017. Ian Thorpe became the mainstay in Olympic Games after his astonishing technique inside the swimming pool. He is a five-time Olympic gold medalist and holds several records to date.
ADVERTISEMENT
Article continues below this ad
Backing his claim then, Bolt put forward some points, proving he was better than Thorpe.
"First of all, I can swim faster than you. Are you ready for this? Let me say something, let's analyse this. First of all, I'm taller than him which means my legs are longer than his, my shoulders are broader than yours and my hand reach is longer than yours, that's three things that prove I can swim faster than him," said Bolt.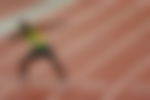 Not sure about Ian, but will Bolt show the same confidence in the pool against the legend Michael Phelps? Watching the two go head to head will be a dream come true for all. Surely, a crossover we didn't know we needed.
ADVERTISEMENT
Article continues below this ad
WATCH THIS STORY- Michael Phelps, Usain Bolt, Simone Biles, and Other Olympic Stars' Meanings on Urban Dictionary