Usain Bolt's Olympics Record Compared With Other Greats Like Michael Phelps
Published 01/02/2022, 9:00 AM EST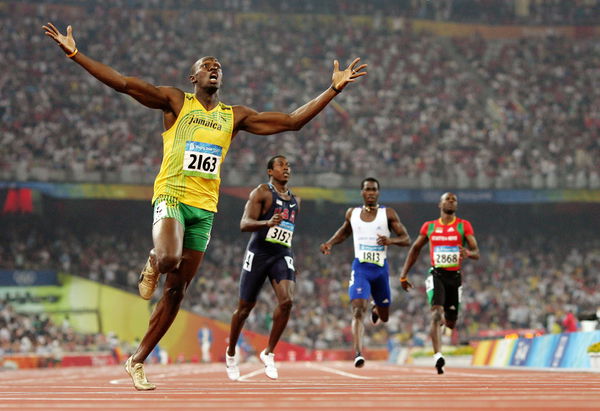 ---
---
Two names that are most likely to be remembered by everyone would be Usain Bolt and Michael Phelps. Whether one of the fastest men on land while the other on the water, these two have elevated their sport to another level. Moreover, they brought incredible glory to their country with their outstanding talents. Possessing unique personalities, they used their success to be influential role models for many people.
ADVERTISEMENT
Article continues below this ad
But, one uncertain thing would be to select the better of these two athletes. They have a similar approach in passion and determination. This has kept them above the ranks when compared with other talented athletes. However, who is better?
ADVERTISEMENT
Article continues below this ad
Usain Bolt vs Michael Phelps
Ironically, both came to taste success during the 2008 Beijing Olympics. Bolt won three gold medals during those games while setting world records in both the 100 and 200-meters. Although he lost a medal for the 4 × 100-meters relay competition because of a failed doping test by his teammate, his individual events performances were outstanding. Both the 100 and 200-meters competitions were the pinnacle of any sport. The tag of the fastest man alive is prestigious and Bolt may be there for a long time to come.
However, during those same Olympic Games, Michael Phelps produced history by winning eight gold medals. The last person to win as many medals in a single Olympic Games was Mark Spitz back in the 1972 Munich Games. He broke his record of seven gold medals by adding another one in Beijing. Likewise, with those eight gold medals, Phelps created several world records along with those victories. The greater achievement between these two has come to the forefront on many an occasion. But, figuring out who the better one is would be a hard task.
How many world records does each of them have?
As of right now, Usain Bolt holds three world records while Phelps has three himself. Bolt is the current world record holder of the 100, 200, and 4 × 100-meters relay competition. On the other hand, Phelps has world records in the 400-meters individual medley, 4 × 100-meters freestyle relay, and 4 × 200-meters freestyle relay. Narrowing it down to individual competitions, Bolt has the upper hand.
The current 100-meters and 200-meters world record looks unlikely to be broken. A time of 9.58 in the 100-meters is as fast as a human can be. Likewise, Michael Johnson's long-standing 200-meters record is something that none expected to be broken. He beat it by 0.1 seconds in Beijing but bettered that during the 2009 World Championships in Berlin with a time of 19.19. That's incredible.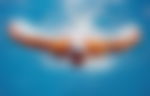 Meanwhile, Phelps holds the first eight of the top 10 timings in the 400-meter individual medley. His dominance in every stroke is a testament to the hard work put by him every year. Being a world record holder in the medley is not easy as one should master each stroke perfectly. Hence, Phelps' claims of being the greatest swimmer of all time are cemented through this world record. When everything is said and done, these two will be remembered for the incredible performances they showcased.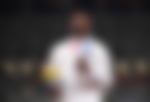 Do Biles and Ledecky come into the discussion with Usain Bolt?
ADVERTISEMENT
Article continues below this ad
While these two have dominated the Olympics, there are two other athletes who are supremely talented. The US swimmer Katie Ledecky is on her way to becoming a legend. She won her first medal back in the 800-meters freestyle competition when she was 15. From there, she won three consecutive gold medals in the same competition while adding another four in various freestyle competitions.
Then there is Simone Biles. Taking a hiatus from the sport seems to be doing wonders for her. After her infamous withdrawal from gymnastics competitions during the 2020 Tokyo Olympics, she is focusing on other priorities. However, during the 2016 Rio Olympics, she won four gold medals. Still young, she can reach Bolt's medal tally if she wins another four in three years at the 2024 Paris Olympics. But for now, Bolt and Phelps are on top of the world.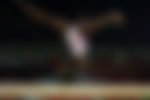 To distinguish these two talented athletes is not easy. While one is the fastest man alive, the other is the greatest swimmer of all time. Two incredible personalities, Bolt and Phelps are the benchmarks for other athletes to come in and match. That's the dominance they showed in their incredible careers.
ADVERTISEMENT
Article continues below this ad
WATCH THIS STORY- How Much Did Conor McGregor Make in 2021? Net Worth, Fight Purse, and More