Usain Bolt Adopting a Cheetah? All You Need to Know About the Olympic Legend's Exotic Pet
Published 12/15/2021, 9:00 AM EST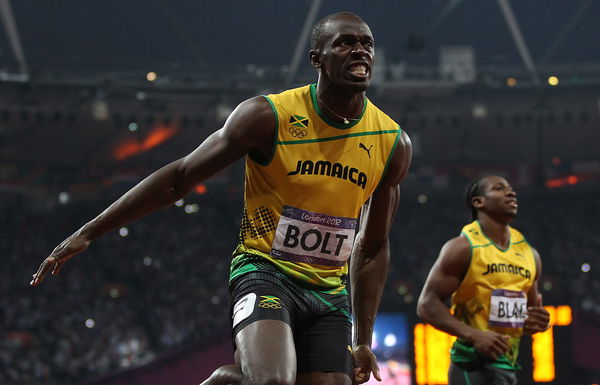 ---
---
Being the world's fastest man is a title that might forever stay with Usain Bolt. Notably, his world record of 9.58 seconds is yet to meet its successor. As the world's fastest man, he also adopted the fastest animal on earth, a baby cheetah. Ironically, he named the cheetah 'Lightning Bolt,' resembling his signature celebration.
ADVERTISEMENT
Article continues below this ad
Significantly, Bolt adopts the animal in a bid to improve Kenya's wildlife conservation. Illegal hunting, climate change, and the urbanization of cities have caused a sharp decline in wildlife in Africa. Moreover, Bolt adopted an animal that resonates with his personality.
ADVERTISEMENT
Article continues below this ad
Usain Bolt adopts a baby cheetah
Notably, the cheetah is just three months old. As found abandoned by its mother, Bolt paid $13,700 to adopt the cub. Moreover, he pays $3000 a year to help the animal orphanage in Nairobi to cater to his needs. The money received would be a contribution from the legendary athlete for the Kenya Wildlife Conservation, to ramp up their efforts in maintaining a healthy ecosystem.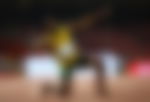 Likewise, Colin Jackson, who is a former Olympic hurdles champion, joined him on his trip to Kenya; He adopted a two-year-old antelope. He visited the country to enjoy the wildlife it provides. With Africa rich in diversity and culture, he relished his trip, while also speaking about being nervous when he met the lions.
Moreover, Bolt was seen holding the cheetah on his shoulder, caressing its head, while feeding the animal. Although he looked tensed at first, the sprinter was calm and petted his composed animal, eventually.
All things said and done, now let's look at how fast a cheetah runs in a 100-meter dash. Can it match Bolt's time?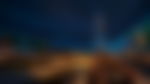 How fast can a cheetah run?
Despite Bolt winning three consecutive gold medals, comparing himself to the speed of a cheetah is rather amateurish. According to the National Geographic magazine, they collaborated with the Cincinnati Zoo to test the speed of a cheetah using a USA Track & Field certified course. Notably, the results were not surprising. The eleven-year-old Cheetah named Sarah shattered the record by setting a time of 5.95 seconds. The cheetah clocked a speed of 61 miles per hour, which is 98 kilometers.
On the other hand, Bolt clocked a time of 9.58 seconds during the Berlin World Championship in 2009. Thereby, his average ground speed is 37.58km/h as he reached a top speed of 44.72km/h in the race. Hence, the Olympic champion is no match for nature's undisputed champion sprinter.
ADVERTISEMENT
Article continues below this ad
Can Bolt outrun animals?
While a cheetah is fast, there are some animals that Bolt can outrun. The Black Mamba is one of the most dangerous snakes in the world. Not only it is venomous, but it is so aggressive and fast that people dread an encounter. As the snake can reach speeds of 20 miles per hour, Bolt can easily outrun the snake without a problem. Likewise, he can outrun a squirrel, pig, chicken, and a house mouse, as they cannot match the Olympic sprinter.
The legacy of Usain Bolt is right up there with the best. Ever since he made his debut in athletics competitions, he has won numerous medals, earning himself the GOAT title. Despite having retired from the track and field, Bolt is still regarded as the best sprinter in the history of the sport.
ADVERTISEMENT
Article continues below this ad
WATCH THIS STORY- Top Collection of Ronaldos Most Iconic Number 7 Kits