"Washed-Up" Collegiate Sprinter Explains Why Sprinting Is the Best Form of Exercise Ever Created
Published 02/19/2023, 1:15 PM EST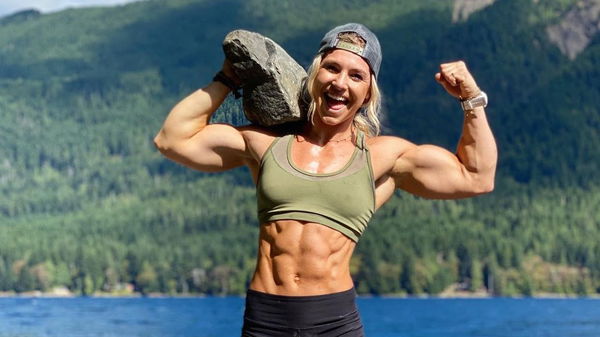 The plethora of exercises, for athletes and fitness enthusiasts, can be overwhelming. On top of that, picking out the most efficient drills can also be a bit of a task. However, this collegiate sprinter has settled on her preferred form, while reaching for the fitness summit. American D1 sprinter, Claire P. Thomas once shared her ardent love for sprinting. 
In a 2022 Instagram post, she listed 5 solid reasons on the benefits of sprinting. In addition to that, she also encouraged her followers to push their boundaries by not giving up. Let's check out the interesting points. 
Claire Thomas stated 5 reasons to sprint
ADVERTISEMENT
Article continues below this ad
As per the social media update on 26th August 2022, the 35-year-old athlete shared an inspirational video of her sprinting routine along with a lengthy and descriptive caption. The caption primarily asserted the importance of sprinting and how it activates a range of muscles. According to her, it is among the most efficient and "complete muscle training exercises available." Furthermore, her first point elucidated its fat-burning elements, stating that it cuts out calories and pumps up the metabolism. Particularly, she added, "so even when your workout is over, your body keeps on burning calories."
Thomas's second point iterated the muscle-building ability of sprinting, since, it is an anaerobic exercise. Following that, she added the third and fourth points as, "sprints increase endurance & work capacity. Sprints improve heart health & lung function" Finally, adding her fifth observation, "Sprints save time. You can get a killer workout in less than 10 minutes!" 
 

View this post on Instagram

 
Apparently, she is a "washed-up" collegiate sprinter who still maintains her regime every week. Working as a fitness model, her shredded physique has garnered immense attention from the social media world. Her Instagram boasts 1 million followers which makes her an online fitness sensation. By the same token, the U.S. National Collegiate Association hosts a number of sprinters, but only a few manage to drop jaws.
Abby Steiner: A historic sprinter
ADVERTISEMENT
Article continues below this ad
In a sprint event last year, this 23-year-old sprinter once turned heads with her mind-blowing performance at a 200-meter race. She aced the competition with her personal best of 22.05 seconds. This became a historic school record- the third-fastest time at the collegiate level.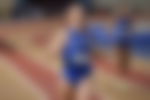 No wonder, the spectators are always on their feet when witnessing Steiner sprint on tracks. Her best 100-meter sprint time is 10.92 seconds. She was awarded the USTFCCCA Women's Athlete of the Week and also the Southeastern Conference Women's Runner of the Week award.
ADVERTISEMENT
Article continues below this ad
WATCH THIS STORY- 18-year-old Erriyon Knighton Broke Usain Bolt's World Record
Sprinting builds speed and power at the same time. Hence, it is the best pick for a quick and coherent drill. Are you ready to sprint yet? Let us know what you thought of this story.