Stephen Curry Isn't "Good Yet", Wants to Achieve a Feat Shaquille O'Neal, LeBron James, Kobe Bryant and Michael Jordan Have Already Cherished
Published 06/21/2022, 10:15 AM EDT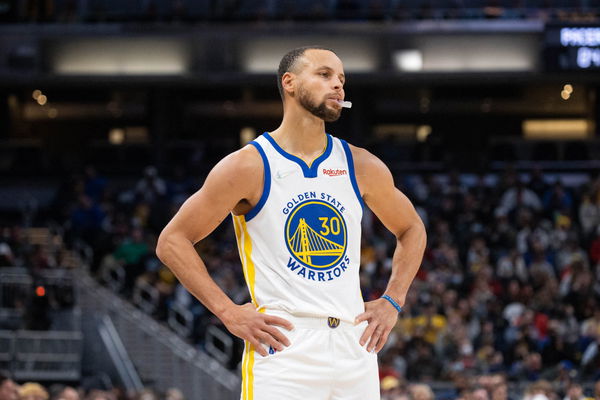 Four NBA titles, two MVPs, one Finals MVP, Stephen Curry has won it all; apart from one thing – an Olympic gold medal. That is the only achievement that's missing from his life. Thus, he aims for that now. After the NBA title victory, coach Steve Kerr spoke about the significant achievement.
ADVERTISEMENT
Article continues below this ad
After the celebrations, the celebratory parade saw him responding to those claims and trolled Kerr. The likes of Curry and Kerr joining hands together in 2024 would be sensational.
ADVERTISEMENT
Article continues below this ad
Stephen Curry aims for Paris 2024 Olympics
With all his achievements in NBA, Curry is right up there with the best. However, not appearing for the Olympic Games is a major miss in his illustrious resume. When coach Kerr was asked whether he was an all-time great, Kerr responded, "No, he's missing an Olympic Gold Medal, and I think he really has to focus on being on the 2024 Olympic Team."
"I'm not good yet"

Steph jokes he needs to win a gold medal with Steve Kerr at the 2024 Olympics to complete the resume 😂 pic.twitter.com/Co0sXZgTpd

— Warriors on NBCS (@NBCSWarriors) June 20, 2022
A competitive guy like Curry doesn't forget moments like these. Therefore, he spoke about his plans for the future and had a banter with Kerr. "No, I'm not good yet 'cause I got to go play for coach Kerr in '24 in Paris. That wasn't a, 'I'm going to do it.' That was just what he said," said Curry.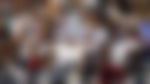 It's true. Curry would hope to win an Olympic gold medal to cement his legacy. As for the 2020 Tokyo Olympics, Team USA won the gold medal in a continuing tradition of winning medals. He explained the reasons for his withdrawal from the Olympics.
Missed the Tokyo Olympics 2020
The sensational point guard talked about taking the off-season seriously in order to improve his recovery after a tough season. As the Tokyo Olympics were amidst COVID protocols among other issues, he values the off-season and wants to spend time with his family. He loves playing golf and also talked about respecting the players who went to play.
ADVERTISEMENT
Article continues below this ad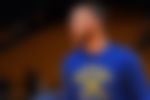 He missed the 2016 Rio Olympics as he was recovering from ankle and knee injuries, but appeared at the World Championships, winning two gold medals with Team USA. But the Olympic medal still eludes him.
When compared to other NBA greats, Curry is still behind. Former Lakers center, Shaquille O'Neal won one gold medal, and Kobe Bryant and Michael Jordan won two gold medals. Likewise, LeBron James won two gold medals and one bronze medal. Therefore, with the Paris Olympics happening in two years' time, Curry can hope to get his hands on his first Olympic gold medal.
ADVERTISEMENT
Article continues below this ad