Olympic Medal Favourite Takes a Step Back at Beijing Winter Olympics 2022 Due to the Horrifying Crashing Scares
Published 02/19/2022, 11:00 AM EST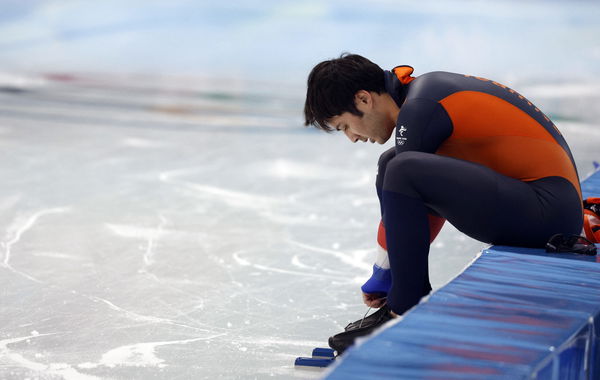 Instead of crashing into his teammate, Dutch speed skater Kai Verbij showed his class during the 1000-meters speed skating event at the Beijing Winter Olympics. The reigning world champion could not claim an Olympic gold medal as a good piece of sportsmanship avoided a heavy crash. Thus, he lost his Olympic medal opportunity. Speed skating as its name sounds is fast and dangerous. If miscalculated, it could prove costly.
ADVERTISEMENT
Article continues below this ad
Hence, Verbij slowed down during a turn that allowed his compatriot to move ahead in the race. Sadly, he finished the last race in the positions and was disappointed.
ADVERTISEMENT
Article continues below this ad
Olympian avoids clash at Beijing Winter Olympics
As the race headed to the final corner, Verbij knew he did not have enough to get in front of Canada's Laurent Dubreuil. Thus, he backed out of that, allowing his rival to pass and finish the race. He lost a bit of time on that as Dubreuil took home the silver medal at the Beijing Winter Olympics 2022. This caused him to lose a lot of time and finished last. There was a difference of 3 1/2 seconds between him and the second last ranked racer. A disappointed Verbij spoke about the race and how he felt it was the right thing to do.
"I'm pretty sad I couldn't set a proper time. But Laurent skated really, really fast in the first 600. It can happen. After the second inner, I didn't feel I had enough speed to go before him in the lane change. So I had to quit. Otherwise, I would've been disqualified and probably messed up his race," said Verbij.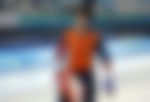 Speed skating rules involve competitors changing lanes at the end of a lap. The inner circle is short when compared to the outer circle as it helps the skaters to gain an advantage in the race. However, when the two of them arrived near the changeover, both of them stood in line and a change would have caused a collision. Hence, Verbij backed down.
A magnificent piece of fair play
Dubreuil went very fast and appreciated him for showing sportsmanship. He won the silver medal and couldn't thank the Dutch skater enough for sticking to the principles of the sport.
ADVERTISEMENT
Article continues below this ad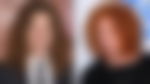 "I can't say thank you enough to him. It was a really professional and classy move to do. He's a friend, so when he's gets over it — I'll give him some time — I'll thank him for sure," said Dubreuil.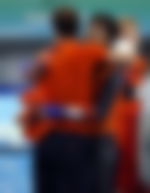 Hence, for Verbij. He can fight for the next Olympics to win his first medal at the Games. But nobody would forget what he did on the track and showcased the Olympic sporting spirit. A great show of respect by the Dutch skater.
ADVERTISEMENT
Article continues below this ad
WATCH THIS STORY- US Olympic Gold Medalist Chloe Kim tried to Sabotage TV Actor Mark Wahlberg- Heres the Full Story