15-Year-Old Russian Figure Skater Kamila Valieva's Controversy Raises Concerns: Should There Be an Age Barrier for Athletes at Olympics?
Published 02/18/2022, 6:45 AM EST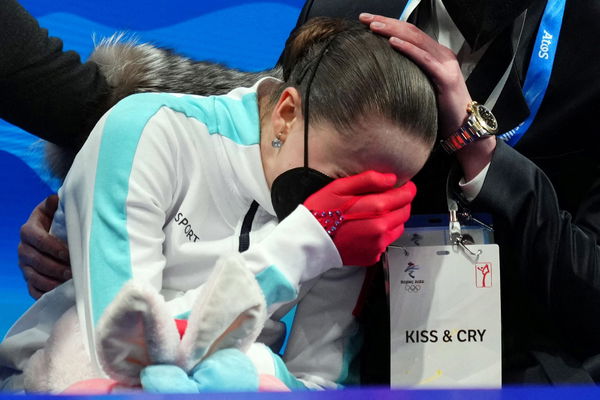 It is safe to say, at the recent Winter Olympics, no competition stole the limelight like the women's figure skating events in Beijing. Making headlines, Russia's Kamila Valieva tested positive for using a banned substance in December. Although she tested positive, the IOC refrained from giving her a provisional suspension. Hence, this caused a tremendous uproar amongst the athletes. Facing heavy backlash for the same, the 15-year-old has had a tough couple of weeks recently.
ADVERTISEMENT
Article continues below this ad
As these skaters are young, there have been a lot of questions raised regarding the coaches' relationship with their athletes. During Valieva's performance, she had an unfortunate slip and could not further carry on her act in the short program. With all the pressures that these young athletes face now coming to the forefront, a question of genuine concern arises: should there be an age barrier for the Olympic Games?
ADVERTISEMENT
Article continues below this ad
Should there be an age barrier for the Olympics?
For a basketball player to reach the NBA, he should play one year of college basketball and be aged 18 or more. Even soccer players in the major European leagues have to turn 16 before making it to the first team. However, for the Olympics, there is no age limit. Although there is the Winter Youth Olympics, throughout the years, we have seen multiple talented athletes popping up at the mega games at a very young age.
The recently concluded Tokyo Olympics 2020 saw Japan's Kokona Hiraki battle at the age of 12 and win a silver medal. Surely, it was a surreal moment for all. But imagining the pressure the young girl was probably under, performing at the biggest sporting competition in the world, is rather worrisome.
The Beijing Winter Olympics saw Russian figure skaters, Anna Shcherbakova and Alexandra Trusova winning the gold and silver medal, at just 17. Regardless, there was a difference in their reactions following their victory. While the gold medalist opened up about feeling rather unsatisfied, the silver medalist broke down into tears and vowed to never skate again.
Russia's Kamila Valieva finished fourth. But instead of comforting her, Valieva's coach, Eteri Tutberidze, asked her why she surrendered.
"Why did you let it go? Why did you stop fighting?" she said.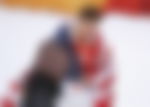 Mental health struggles
Mental health struggles at any age, let alone so early on, should be an alarming cause of concern for these athletes. Representing one's own country is a massive accomplishment but also extremely pressurizing. Winning medals for your country can elevate their legendary status, yet losing an event would lead to various repercussions. While they prepare to taste glory, are they trained to accept failure with their chin up?
'What they knowingly did to her, if true, cannot be surpassed in inhumanity and makes my athlete's heart cry infinitely,' said skating legend Katarina Witt. She added that the adults responsible for Kamila Valieva's drug scandal should be banned for life https://t.co/BjSfMvTsZc

— Reuters (@Reuters) February 11, 2022
ADVERTISEMENT
Article continues below this ad
Although an age barrier benefits the athlete's welfare while performing at the Olympics, coaches can start a formal mental health education at grass root levels. Handling stress, reducing anxiety levels can avoid athletes facing obstacles like Chloe Kim or Simone Biles did.
To sum up, Kamila Valieva's Olympics is over, and hopefully, she can now take a break and prioritize her mental health. Putting enormous pressure can generate complications for the athletes, even affecting their performances.
ADVERTISEMENT
Article continues below this ad
How do you think the IOC should tackle this problem?
WATCH THIS STORY- From Japanese Legend Yuzuru Hanyu to Snowboarding King Shaun White- Here are the top 8 best-dressed athletes at Beijing Winter Olympics 2022