Unlike Will Smith, Arnold Schwarzenegger's Son Didn't Take His Legendary Advice for Upcoming Role
Published 05/13/2022, 12:04 PM EDT

Follow Us
The Hollywood career of Arnold Schwarzenegger is as glittering as his bodybuilding career. He is iconic for his stunning physique, as well as, his acting career. Arnold acted in some of the most famous movies ever released. Significantly, the Terminator, Conan, and Twins were gigantic box-office hits. In the same way, his son Patrick is an actor as well, and unlike Will Smith, he didn't take advice from Schwarzenegger. 
Despite his father being a world famous actor, Patrick Schwarzenegger revealed how he did not take advice from his father for his character in "The Staircase" a new tv show. Junior Schwarzenegger looks confident. 
ADVERTISEMENT
Article continues below this ad
Patrick didn't need advice from Arnold Schwarzenegger
The new crime-drama series is one of the best shows on TV. Moreover, the show's quality is so good that Arnold is "obsessed" with it. In an interview, Patrick spoke about his dad loving his role and that he never took advice for this show. As supposed to Will Smith taking advice from Arnold, Patrick never wanted suggestions for this character. 
"A lot of sons go to their father for advice with anything. I definitely go to him like that, but I didn't go to him for this specific character."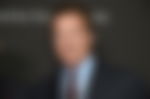 As Arnold was a global superstar, Will Smith approached him for some career advice. Arnold wanted him to focus much more globally instead of focusing only on America. It worked wonders for Schwarzenegger. But, Patrick seems confident enough to do his thing. 
ADVERTISEMENT
Article continues below this ad
A confident actor
He spoke about his father, loving the series before knowing that his son played a character in it. Patrick plays the son of the novelist, Michael Peterson, with the famous actor Colin Firth playing that role in the series. Moreover, some of Patrick's memorable films include Grown Ups 2, Moxie, Warning, The Benchwarmers, The Midnight Sun, and many more.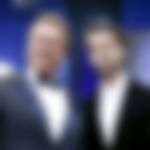 Aiming to match his father's legacy, Patrick has a bright future. However, he is still a long way from reaching his father's heights. Arnold dominated the movie industry for a long time while also being one of the highest earners in the industry. Patrick is not there yet. Will he follow in his father's footsteps?
ADVERTISEMENT
Article continues below this ad
WATCH THIS STORY- Here Are Five Bodybuilders Who Gave Better Biceps Than Legendary Arnold–Schwarzenegger