Arnold Schwarzenegger's Biceps Look Like Eggs Compared to These Bodybuilders
Published 05/08/2022, 1:47 PM EDT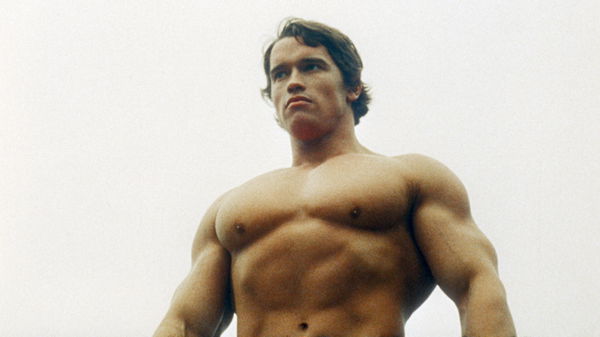 Don't get me wrong, Arnold Schwarzenegger had one of the best biceps of all time. However, there are certain physical specimens who looked like Greek gods from Rome. Usually, most body-builders aim for a 22-inch bicep. Then there are others; people who want to be the greatest. Biceps as huge as tree trunks, some of the incredible bodybuilders in the world dedicate their bodies to hone their craft and give an aesthetically visual experience for all fans.
ADVERTISEMENT
Article continues below this ad
Thus, here are some of the body-building legends who make our jaws drop and stand in awe.
ADVERTISEMENT
Article continues below this ad
Arnold Schwarzenegger doesn't have the biggest arms
The seven-time Mr. Olympia had a 22-inch bicep at his peak and had a symmetrically balanced physique. He had a chest of 57″ and carried himself with 28.5″ thighs. However, there were some bodybuilders who went above the 22″ bicep. Apart from Schwarzenegger, there was a man who brought bodybuilding to the center of attention; the iconic Ronnie Coleman.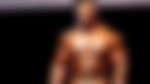 His Netflix documentary "Ronnie Coleman: The King", showcases some of his best moments. He won the Mr. Olympia title a record eight times. A genetic freak, he had a 24″ bicep. That's just not possible. When Schwarzenegger had a 22″ bicep, Coleman had 22-inch calves. Although his current shape is not great, during his peak, he was a modern-day marvel. His iconic body photos are hung up on the rafters of most gymnasiums.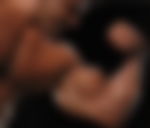 The next famous man on the list is Lou Ferrigno. He had a bicep size of 22.5 inches while also having a 19-inch neck. Ferrigno had different records like bench pressing 560 pounds, deadlifting 850 pounds, and squatting 675 pounds. He landed 'The Incredible Hulk' role in the 70s. A true icon.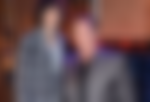 The iconic Flex Wheeler
Described by Arnold Schwarzenegger as one of the best bodybuilders he has seen, Kenneth "Flex" Wheeler is a legend. He won the Arnold Classic four times with his 22.8-inch arm size. Likewise, Ronnie Coleman spoke about him being the greatest competitor he faced. This led to him being featured in a lot of fitness magazines.
ADVERTISEMENT
Article continues below this ad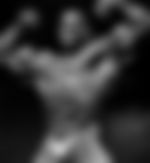 Finally, Greg Kovacs enters the list as the guy with the most insane bicep. His arms measured a staggering size of 25 inches. During the prime of his career, he achieved a 27-inch bicep, putting the other bodybuilders to shame. To sum up, he was known for his remarkable bicep.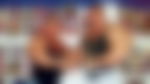 ADVERTISEMENT
Article continues below this ad
These men are some of the greatest bodybuilders of all time. While Arnold Schwarzenegger is certainly one of the greatest bodybuilders of all time, these men had far better bicep size than other bodybuilders. Just a stunning feat of dedication to developing their bodies.
WATCH THIS STORY- Floyd Mayweather's Intense Training Routine for His Exhibition Fight Against Don Moore Atop Burj Al Arab