"Aesthetic as Hell": Phil Heath's Massive "3D DELTS" Sets Bodybuilding World Ablaze
Published 03/18/2023, 4:30 PM EDT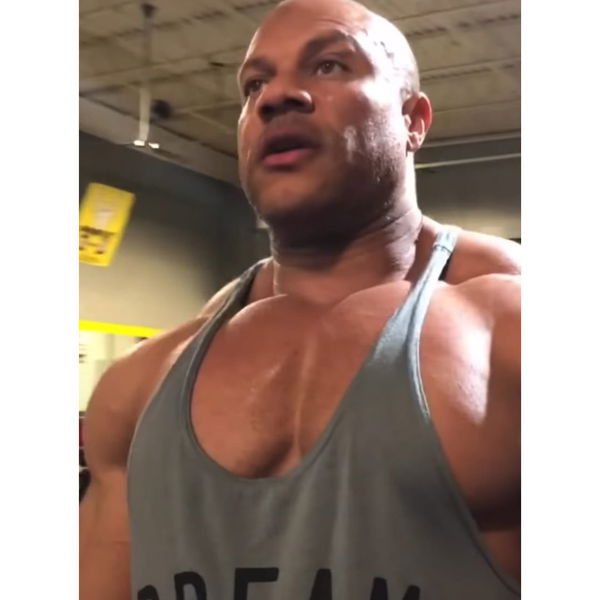 The human body consists of hundreds of muscles. All of them do their part to move the body smoothly. However, for pro bodybuilders and fitness lovers, muscles are not just a functioning part of the body. It is also their hard-earned gains that they like to flaunt. But it isn't easy to train every muscle. Even if working out major muscles might be easier, but the problems lie in the training of smaller muscles. In a recent Instagram video, legendary bodybuilder Phil Heath talks about a similar muscle which many gym lovers ignore.
However, as the 7x Mr. Olympia tried to spread some knowledge, bodybuilding fans observed something else in the video. The fans couldn't help but notice Heath's impeccable physique. As a result, they heavily hooted in the comments section for Phil Heath's comeback in Mr. Olympia 2023 to win the eighth title. 
Phil Heath shares the key movement behind his 3D delts 
ADVERTISEMENT
Article continues below this ad
3D delts are something many fitness enthusiasts try to achieve on their fitness journey. However, possibly due to a lack of awareness or improper movements, several do not succeed in achieving it. While addressing this issue, and flaunting his own 3D delts, Heath created a video and posted it on Instagram. In the video, Heath reveals, "So right now, I am just getting warmed up. Doing some cable stuff. There's some behind-the-back cable, side laterals. Now I am working some rears, rear delts, lot of people don't have them and it's because they don't train what they can't see."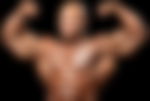 Further in the video, Heath opens up about where people get astray, that don't let them get the 3D delts. Heath said, "They don't realize they got a rear, side and front delt. Usually, they train rears at the very end of their workout because they want to focus so much on presses that, like I said, they forget that small muscle." But despite being a small muscle, is there any major role it plays in the body structure? Heath also answers this question in his video. According to him, "But that small muscle helps, especially when you got big triceps, you got the trap, you got the front delt, side delt and you got rear. You got to have some meat back there. If you ain't no meat back there, man, you are not going to be 3D."
Later, he also revealed what he does to gain that look. He said, "Everybody wants to talk about this 3D stuff, but you got to make sure that you're training to be 3D. So I start off doing exercises like this. It might be something that you would consider your workout, but it's my pre-workout. So I will do these two, do some fronts, do the rope in between my legs like this, work front delt, then I can get right into presses."
Despite all the knowledge he shared, the fans were more interested in knowing about his comeback. 
Bodybuilding fans reacted to Phil Heath's colossal physique
For the record, it has been a ritual now. For every workout video or picture Heath shares on social media, the fans hop on to the same tune to see him on stage and witness Heath's eighth title win. Just like the past few times, the same happened with this one as well. In the comments, the fans declared him the winner, looking at his massive physique and asking him if he is coming back to the stage this year.
 

View this post on Instagram

 
The fans hooting for Heath's comeback wrote, 
"We need the Gift back on stage"
"Has to be doing Olympia one last time looking this well"
"8th Olympia 🔜😳????"
"Looking aesthetic as hell dude 👊🏼"
"Bro can beat Hadi & Derek easily for another title"
"Number 8 coming 🔥🔥 2023!"
On the other hand, some fans agreed with him on his master advice and shared their point of view on what he said. They commented, 
ADVERTISEMENT
Article continues below this ad
"When u can't see the muscle u train that shit harder #gotdelts"
"Lookin like you have a deflated football as a shoulder with no rear delts 😂"
"Rear delts make a big difference not only for aesthetics and size but injury prevention and mobility. Very important muscle group"
ADVERTISEMENT
Article continues below this ad
Phil Heath is one of the best bodybuilders the fans have witnessed in the sport. And there is nothing wrong with them expecting to witness the fabulous physique once again on the stage. With the way, Phil Heath has been maintaining his physique like he was never an off-season. Do you think he will make a comeback this year as Arnold did after his retirement? Let us know in the comments section.
Watch This Story: 66-Year-Old Bodybuilding Mother Mistaken for Vampire Due to Youthful Appearance