Arnold Schwarzenegger's Daughter Katherine Picked The Wrong Hollywood 'Chris' in Response to a Matchmaking Question Prior to Her Marriage: "Chris Evans…"
Published 09/23/2022, 8:57 AM CST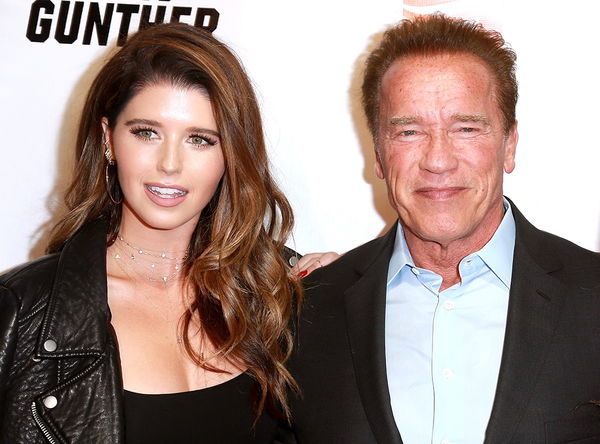 Legendary bodybuilder, Arnold Schwarzenegger, has five children. His eldest daughter with his ex-wife, Maria Shriver, Katherine Schwarzenegger tied the knot with Hollywood actor, Chris Pratt on June 8, 2019. Katherine is a New York Times Bestselling author, animal advocate and ambassador for BFAS & ASPCA.
ADVERTISEMENT
Article continues below this ad
However, in an interview before her marriage, the interviewer quizzed Katherine with three options. Among the three famous Chris of Hollywood, Katherine ended up choosing one. However, the reflex answer was not the same as her final one.
ADVERTISEMENT
Article continues below this ad
Arnold Schwarzenegger's daughter Katherine Schwarzenegger knew it way before it happened
The interview happened way back in 2017. It was two years before the marriage of Katherine Schwarzenegger and Chris Pratt. The interviewer asked Katherine about her choice among the three famous "Chris" of Hollywood, which included Chris Pratt, Chris Hemsworth and Chris Evans. However, Katherine answered, "Chris Evans", as a reflex answer to the question.
 

View this post on Instagram

 
But without taking any time, she reversed her answer to Chris Pratt. Katherine said, "Actually, Chris Pratt. Chris Pratt has been looking good lately, so you never know".
Whatever the reason might be behind that answer. But the New York Times Bestselling author predicted her future husband even before she met him. 
Chris Pratt couldn't believe it when he saw that
ADVERTISEMENT
Article continues below this ad
Later in 2019, Chris Pratt was promoting his movie "The Lego Movie 2". He was introduced to this video of his wife there. When Pratt watched that video of Katherine, he couldn't believe it. Moreover, Pratt said, "When she said Chris Evans, my heart sank, but then she rescued it".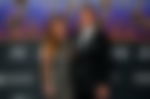 Pratt's reaction to Katherine's clip was priceless. He further added, "You guys just made that", out of disbelief. Eventually Pratt got really happy with Katherine's answer. Moreover, Pratt recommended the viewers with children to buy the latest book Katherine wrote, called "Maverick and Me", on the way back after watching "The Lego Movie 2".
ADVERTISEMENT
Article continues below this ad
Watch this story:  Chris Pratt Proves He Is Arnold Schwarzenegger's Son-in-Law as Gas Station Act Photo Goes Viral
In addition to her fictional story-writing, Katherine Schwarzenegger wrote her own future accurately with her husband. Katherine and Chris share a strong chemistry and make an adorable couple. They got married two years later in June 2019 and have two beautiful daughters named Lyla and Eloise.