"Didn't Allow Him to Pose": 42-Year-Old Pro Bodybuilder Shows Resentment on How Big Ramy Was Treated at Mr. Olympia 2022
Published 01/31/2023, 11:00 AM EST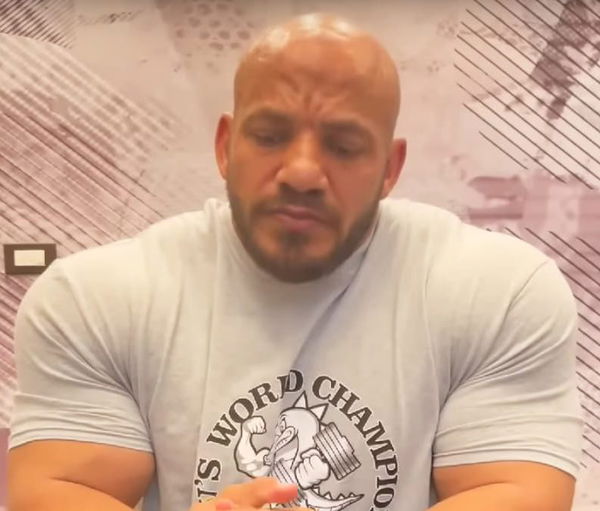 Mr. Olympia 2022, witnessed one of the closest competitions in the history of the title. Amidst many people cheering and hoping for Big Ramy to win his third consecutive title, the Iranian Wolf, Hadi Choopan, surprised everyone by taking the throne for himself. While the judges' decision was uncontested, recently, IFBB Pro Zack Khan, disclosed his dissatisfaction about the way Big Ramy was treated in Mr. O 2022.
Although he agrees with Hadi Choopan as the winner, he doesn't align with the way Big Ramy was treated. What does he want to convey? What didn't he like about the process of judging in 2022?
Didn't Big Ramy get an equal chance?
ADVERTISEMENT
Article continues below this ad
While speaking with Muscular Development, Zack Khan gave his insights about the results. According to him, Ramy was deprived of a fair chance. Khan said, "… when you are the Champion previous year, everybody should get the chance to knock the champion off. And I felt they kept Ramy on one side and didn't allow him to pose next to the people who should have beaten him." Furthermore, he explained the cause of why he feels so.
Khan believes Mamdouh 'Big Ramy' Elssbiay didn't get the chances the former winners got when they were dethroned. Khan continued, "Listen, in the previous years, Phil got a chance to pose and lose his title properly, everybody got a chance to lose their title honorably, Ronnie Coleman did the same, Jay Cutler happened to the same, he got knocked out, they posed him with everybody, so you could fuc**** see, and compare it."
While putting out his discontent, Khan added, "It's like I don't understand how you can have a reigning champion not be compared to the guys in the top five and not be put in your position like put him in the middle first, compare him with Hadi, Derek first, and then say okay, you know what they're better so move him to the outside now, start bringing the people in, start moving him to the edge, then everybody would have known he is in fuc** fifth place."
Ramy lost his throne this year, but he has taken the setback with utmost sincerity. Moreover, he promised the bodybuilding world to come back stronger than ever. At the same time, he has joined the list of competitors in Arnold 2023 to redeem himself ASAP. However, some had an opinion about this decision as well. 
The contrasting view of Jay Cutler and Hunter Labrada
ADVERTISEMENT
Article continues below this ad
When Big Ramy declared his intention to compete in the Arnold Classic 2023, many people had different reactions to his decision. Of the many, two pros who had an opinion were 4x Mr. Olympia Jay Cutler, and IFBB Pro Hunter Labrada. Cutler supported Ramy's decision to redeem himself quickly.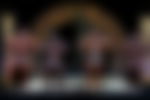 Cutler confessed Ramy needs some work to do, but he undeniably has a chance going in it. On the other hand, Hunter Labrada sees this move by Ramy as a move of desperation which he called a 'do or die' moment in his career. 
ADVERTISEMENT
Article continues below this ad
What are your views on Zack Khan's take on the way Big Ramy was treated in Mr. Olympia 2022? Moreover, do you think he can redeem himself in Arnold Classic 2023? 
Watch This Story: Most Underrated Exercises for Muscle Growth According to Famous YouTube Bodybuilding Vlogger