Even Joe Weider Couldn't Get This 260 Lbs Mass Monster to Follow a Basic Camera Etiquette: "Let This Guy Do Whatever He Wants"
Published 01/24/2023, 7:15 AM EST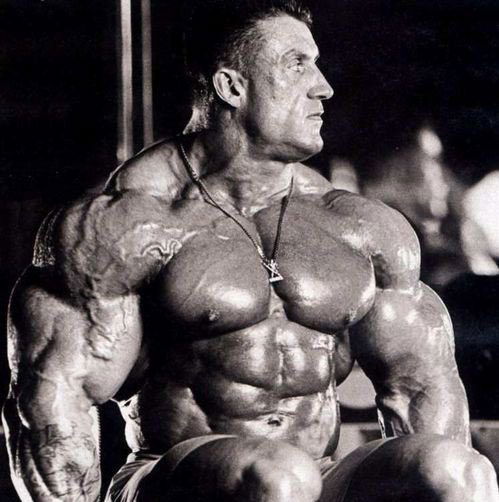 As one of the most-respected bodybuilders, whose powerful and pathbreaking vision set bodybuilding as a respectable sports genre, Joe Weider's name has become synonymous with the sport. However, in the 90s, there came a champion so set in his ways that even the IFBB co-founder Joe Weider couldn't convince him to do a basic camera routine for his magazines. The bodybuilder was none other than Dorian Yates.
While everyone including Joe Weider tried to get him to smile for the camera, the 6x Mr. Olympia still refused to do so. After the trials failed, Weider too eventually gave up. In the end, Yates did what he liked. While the incident portrays Yates to be a stubborn headstrong personality, a little context will convince you that he is practically very shy on the inside.
Bodybuilding beast made everyone accept as his natural self
ADVERTISEMENT
Article continues below this ad
Bodybuilding magazines were one of the popular sources of investment for bodybuilders back in the day. The magazines promoted the acclaimed bodybuilders as well as the sport. However, this wasn't the case with the 6-time Mr. O champion, Dorian Yates. His extremely shy nature made him conscious in front of the camera. In the 2019 interview, Yates opened up about his shy nature and how it affected him in front of the camera.
Yates told Escape Fitness, "I was uncomfortable with talking on camera, very uncomfortable because I've never been exposed to that. Even having my picture taken, it took me probably until after I retired from bodybuilding to be able to just smile for the camera."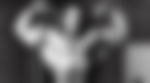 While describing his dilemma with the camera, he explained how he tackled the situation. He said, "I couldn't smile, just take the picture man. I can't smile and am not feeling like smiling. Even Joe Weider tried to get me to smile and in the end, he's like look, just let this guy do whatever he wants because that's what he's gonna do. You know, in the end, they just accepted me." Let's have a look at Dorian Yates's childhood and teenage life, which might give a logical explanation for his shy personality.
Dorian Yates's troubled childhood and his entry into the sport
Regarding his past before coming into bodybuilding, Dorian Yates had a tragic childhood. His father died early, which led him and his mother to shift to Birmingham. Unfortunately, his mother's second husband also died soon after, and she left the place as well. However, Yates decided to stay. But the influence led him to the detention center for a couple of months. Unbelievably, that was the turning point of his life.
ADVERTISEMENT
Article continues below this ad
 

View this post on Instagram

 
According to the set norms at the detention center, they had to commit to physical exercises regularly, which everyone hated except him. His dominance over everyone there made him curious, and he found his interest in weight training and bodybuilding. So when he got out, he began serious training and won his first title, the British Championship and kick-started his journey from there, and never looked back.
ADVERTISEMENT
Article continues below this ad
Watch This Story: I Ate 6100 Calories a Day Creed Fame Jonathan Majors Opens Up About His Strongman Diet for Upcoming Bodybuilding Film Magazine Dreams
Joe Weider can accept a photo without a smile, but he cannot accept one of his finest bodybuilders struggling unnecessarily. That's a quality of the leader. What do you think of the sweet exchange between Weider and Dorian Yates? Let us know in the comment section.  
Edited By: Jahnabi Choudhury