"Eat Like a Machine": Bodybuilding Icon Opens Up on 6000 Calorie Diet Despite Absence From Professional Bodybuilding
Published 03/11/2023, 9:30 AM EST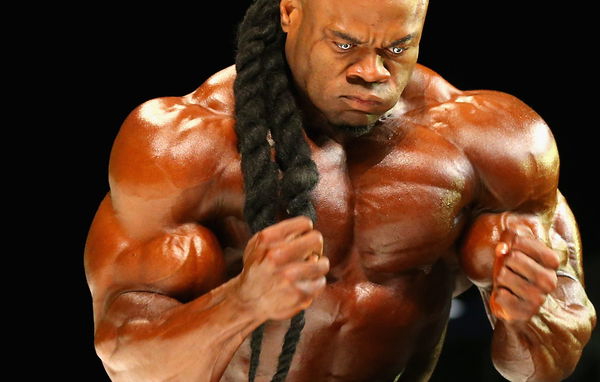 Kai Greene is one of those highly acclaimed bodybuilders who never won Mr. Olympia, although he was the toughest competitor of 7x Mr. Olympia Phil Heath. Their rivalry is known as one of the best in the competition. However, Greene has won three Arnold Classic titles, the last being in 2016. The Predator hasn't competed since 2016, but his enthusiasm towards bodybuilding hasn't decreased at all. In a recent YouTube video on Adam's Apple channel, Greene revealed some interesting facts about his current diet, his view on the use of steroids in the sport and TRT.
In this article, let us have a look at the focus of Kai Greene's current diet that he disclosed in the interview.
Kai Greene revealed that not much has changed in terms of diet consumption
ADVERTISEMENT
Article continues below this ad
Bodybuilding icon and one of the best posers and entertainers in bodybuilding, Kai Greene has been away for more than six years now. Despite of such a long hiatus, even if we look at Greene's physique today, he is not gone out of condition at all. And with training, diet plays a big part in maintaining the physique.
As Greene was asked about his diet, he cleared about the fact that he is not retired yet. Further, he revealed how he prosecutes his diet plan. Greene said, "Now at the other part of my life and certainly though I am not retired but certainly at another time in my career closer to the latter than I was 20 years ago, I still find myself having to eat like a machine. And when I say that, I mean to say that you eat methodically. Certain amount of protein, a certain amount of fats, a certain amount of complex carbs and carbs." 
Further, while explaining the methodical process that he uses, he explained how his nutritional count differs as per his requirement of the period. He said, "And certainly less today than I had to do maybe 20 years ago but it still is a target that has to be aimed for. So it's critical work that has to be done and the numbers can vary. I can do anywhere between 6,000 calories in a day and sometimes come down to maybe 2,500, depending on where we are in the process of preparation. It just depends."
Further, let us compare his strategies to different periods of Greene's life.
Various strategies of Greene at different points in his life
ADVERTISEMENT
Article continues below this ad
Kai Greene competed and showed his strong contention for more than a decade. However, as he hasn't retired yet, we can assume he might make a comeback someday. But with time, any athlete needs to change the way he/she approaches their game. As Greene claims, he has been natural for more than fifteen years now. In the video, as he talks about his diet, he also mentioned the different approaches he had to his diet during his career.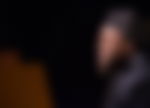 First, Greene talked about the approach he had to his diet when he began. Depicting that, he said, "In the earlier portion of my career I was concerned with trying to put on more size, more muscle and as a result man, I had to eat like a machine." Further, he talked about the time when he had become a pro and already had a brilliant size and physique. He explained, "In the midpoint of my career, I was concerned with staying detailed and still maintaining as much lean as possible to complete very well against other athletes that were in my sport. So again, you know I had to eat like a machine.
ADVERTISEMENT
Article continues below this ad
Here we see how gradually the process changes with the different kinds of results we approach for. Kai Greene talked about the different kinds of methods he put behind his diet throughout his career. Interestingly, they aren't extremely different from each other, but at the same time, they are diverse. He still eats like a machine but with a different motive.
Watch This Story: Three Reasons From a 38-Year-Old Bodybuilding Coach to Stop Obsessing Over Heavy Lifting
Edited By: Debmallya Chakraborty