"He Bit Arnold": Arnold Schwarzenegger Once Had a Nasty Fight at Gold's Gym
Published 08/08/2022, 8:30 PM EDT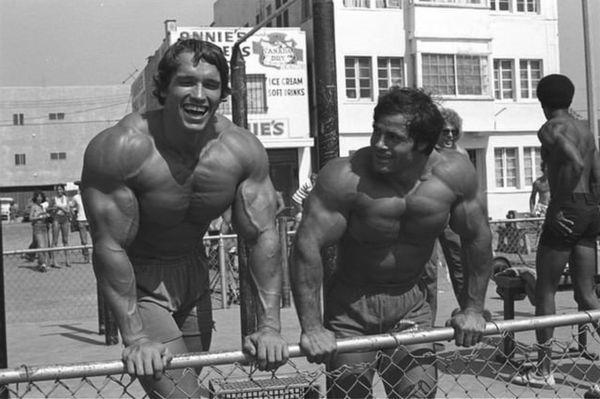 The idea of having bodybuilders fight against each other scares people away. Two colossal men going all out is not a pretty sight. However, there was a time when Arnold Schwarzenegger got into a fight at Gold's gym. Former bodybuilder Jerry Brainum once recalled the story of the Austrian Oak dueling with a boxer, and all hell broke loose. The guy fancied himself as a boxer and wanted to challenge Schwarzenegger for a spar. 
What started as a silly argument saw two men indulging themselves in a grappling contest. Now during his peak, Schwarzenegger was a colossal man. Having the tiniest idea of wanting to go one-on-one with him sounds wrong. But, Jerry explained the details that led to the incident and how the boxer chickened out from Arnold. 
ADVERTISEMENT
Article continues below this ad
Is fighting with Arnold Schwarzenegger a brainstorming idea?
The argument happened when a self-claimed boxer came to the gym, stating his points on famous bodybuilder Rick Wayne. From all the valid disputes people make, the boxer claimed Rick Wayne used steroids. Being a pal of Rick, Schwarzenegger defended his friend's honor, but the fighter seemed adamant about how he was "all steroids." Typically, when arguments happen, it gets heated. Afterward, things got a little problematic.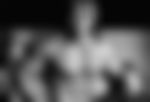 Soon, the argument erupted into a cold-blooded fight. Brainum recalled the incident and said, "I remember, the guy's trying to hit Arnold. And Arnold's like ducking. He lands a couple of punches on Arnold," said Brainum.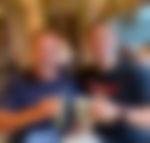 Likewise, Arnold's training partner, Franco Columbu, stood aside and wanted Arnold to get him back. Not aiding him during the scuffle, Columbu wanted Schwarzenegger to teach him a lesson. As Arnold held him in a headlock, the boxer tried to escape from his hands in a rather unique way. 
An unethical way to get away from Arnold's headlock
"Then Arnold gets the guy in a headlock. And what I saw next absolutely stunned me. The guy bit Arnold. He bit Arnold as Arnold had him in a headlock. He bites him," mentioned Brainum. Imagine your head in a headlock with Arnold Schwarzenegger's 22-inch-arms crushing your face. What's the next thing a person does?
Bite!
ADVERTISEMENT
Article continues below this ad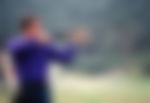 As things got way out of hand, Gold's gym manager, Dan Howard, came across and ended the melee. As for the guy, the boxer wanted Arnold to fight him, wanting to knock him out. Arnold replied, "Why wait? Why don't we just go out in the alley right now?" The boxer, being strong-armed, walks away blabbering vigorous words. 
It was an iconic bodybuilding bloopers section moment. Fighting with bodybuilders may not probably be a good idea. Do you fancy yourself to go on a bout with the Austrian Oak?
ADVERTISEMENT
Article continues below this ad
WATCH THIS STORY- "Until the Love Scenes…"- Serena Williams' Husband Alexis Ohanian Once Revealed  a Gigantic Movie Wish Involving Dwayne 'The Rock' Johnson and Arnold Schwarzenegger
Edited By: Rupak Kumar Jha