"I'm Arnold Schwarzenegger': Khloe Kardashian Titled Herself as the $450 Million Worth Legend as She Stood Next to His 4'10 Co-Star
Published 09/21/2022, 9:30 AM EDT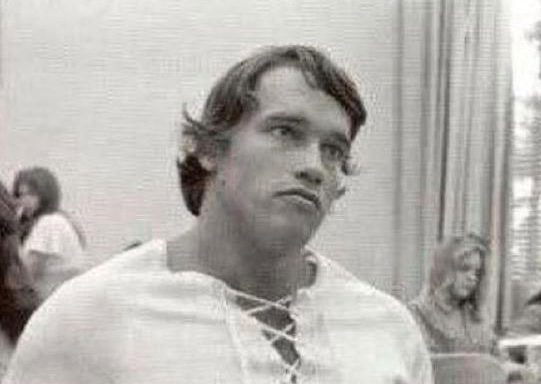 Khloe Kardashian is an American celebrity. She is a model, actress, and businesswoman who became famous with the reality TV series 'Keeping Up with the Kardashians' (2006). Other than that, Khloe has a huge fan following on social media. Khloe is one of the top-10 most followed personalities on Instagram and has 271 Million followers.
ADVERTISEMENT
Article continues below this ad
ADVERTISEMENT
Article continues below this ad
In a 2016 Facebook post, Khloe Kardashian compared herself to the legendary bodybuilder turned politician, Arnold Schwarzenegger.
Was Khloe Kardashian in Twins(1988)?
In the Facebook post she uploaded, Khloe wrote, "Have you seen the movie Twins?!?! With Arnold Schwarzenegger and Danny DeVito?! I'm Arnold Schwarzenegger…. Danny plays himself #Jimmy Fallon." Here, she was titling herself as the mighty Arnold Schwarzenegger. Why did she do that?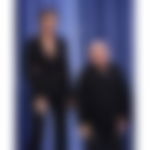 Actually, she wrote this caption for a pic with Danny DeVito. Khloe Kardashian did this comparison, as DeVito looked similarly short while standing beside Khloe and Arnold. Although Arnold (6'2″) is 4 inches taller than Khloe (5'10") but when Danny DeVito (4'10") stood beside Khloe in that picture, it resembled the poster of the movie "Twins" released in 1988.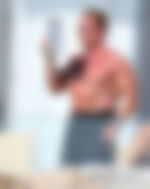 The 38-years-old celebrity also used the reference to the movie Twins in her caption, where she asked if her followers have seen it.
Who is the better prankster? Arnold Schwarzenegger or Danny DeVito
ADVERTISEMENT
Article continues below this ad
Danny DeVito must be the answer to this question. He is definitely the better prankster of the two actors. Jimmy Kimmel once asked during his show to Arnold if they prank each other. Arnold answered, "So am I. So we all do these little things that you always do in a movie."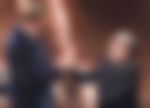 He explained an incident where DeVito made Arnold smoke marijuana in the break as a prank. They were shooting for 'Junior' at that time. After that Arnold was so high that he forgot all his lines and scenes after the break. On the other hand, when Arnold tried to do the same prank with Danny, his nose sensed the smell of marijuana, and the trick didn't work.
ADVERTISEMENT
Article continues below this ad
Watch this story: Bodybuilding Legend Arnold Schwarzenegger's Golden Tips for Weight Loss
Khloe's post was a witty one, where she compared herself with the legend. Danny DeVito and Arnold share brilliant chemistry on screen as well as off-screen. They enjoy each other's company very much and like to work with each other as they do in many movies like Junior, Twins, Last Action Hero, and the upcoming movie Triplets.