Arnold Schwarzenegger's 24-Year-Old Son Is Paving His Own Career With a Humble Job Despite Father's Insane Net Worth
Published 05/26/2022, 9:00 AM EDT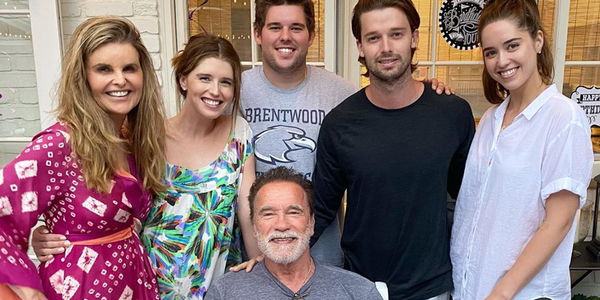 What are the odds of a seven-time Mr. Olympia winner delving into the real estate market and making millions? This decision made Arnold Schwarzenegger a millionaire even before he entered the profession of acting. It takes courage for a person to invest in the real estate market, predicting the different factors that come with it. Arnold was not only a stunning bodybuilder but a wise investor. In the same way, his son Joseph Baena is going on the same path.
The 24-year-old bodybuilder took baby steps into the real estate world and sold his first home. It proves to be a monumental decision for him to start the same way his father did. 
ADVERTISEMENT
Article continues below this ad
Joseph Baena's new Career
After starting a new career as a real estate agent, he sold his first home and shared the photo on his Instagram page. "SOLD!!! Congratulations to my clients for trusting myself and @aria_properties to sell their beautiful Santa Monica Property!🍾🎉🎊," wrote Baena on his Instagram page. He had earlier spoken about entering the real estate market back in 2021, and the first deal has helped him follow in his father's footsteps. 
 

View this post on Instagram

 
Finding joy in whatever he does, Baena loves his life as an investor and remains unfazed by the pressure of his father. Thus, it is impressive to see the young man dig up a career for himself. "I don't have to get into acting or bodybuilding. I'm very motivated and driven. I'm happy about my relationship with my dad," said Baena. 
Even though he does not want to act right now, his career trajectory probably is like Arnold's. His father's legacy is incredible and going at this rate, it won't take time for him to reach that. 
ADVERTISEMENT
Article continues below this ad
Arnold Schwarzenegger's smart purchases
Having a net worth of $450 million, Arnold became a millionaire before he stepped into Hollywood. Altogether, he had a massive real estate portfolio of over $100 million, claiming some of the best deals one can get. He first purchased a $214,000 apartment building and later sold it for $360,000. Later on, he started increasing the units of his building from 12 to 36 and a 100-unit building. He brought in profits by investing smartly and became a millionaire.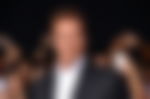 ADVERTISEMENT
Article continues below this ad
Arriving in America with a meager sum of $27,000 was a significant step forward for the legendary bodybuilder. He was 25, and he became a real estate millionaire. The determination and hard work are evident as his son embarks on a new chapter in his life. 
Edited By: Simar Singh Wadhwa