"Off the Chain Dry and Shredded": Ronnie Coleman and Jay Cutler Join Bodybuilding World in Praising Serbian Legend's Physique
Published 03/16/2023, 5:45 AM EDT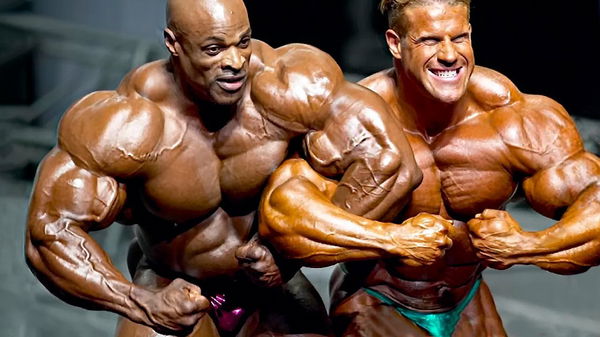 Bodybuilding is a dynamic sport where everything depends on the way bodybuilders present their physiques on stage. And the amount of extensive work put into attaining the desired body is commendable. Recently, Serbian bodybuilding legend Milos Sarcev shared a glimpse of the past in an Instagram post, where the legend looked extremely dry and shredded. But he wasn't just showing his immaculate physique. The 59-year-old was also out there asking a crucial question to the bodybuilding community.
"How dry do we need to be?" No doubt that a bodybuilder has to challenge their limits to look their best, but to what extent? Sarcev seemed to be asking an alarming question to the current bodybuilders. But Sarcev's question was not the only thing that grabbed all the attention. The bodybuilding world just couldn't take their eyes off Sarcev's physique shown in the post. Legendary bodybuilders like Ronnie Coleman and Jay Cutler stood up and applauded the miraculous build of Milos. Let us have a look at what they and other bodybuilders had to say.
The bodybuilding world comes out to applaud Sarcev's crazy physique
ADVERTISEMENT
Article continues below this ad
Milos Sarcev is one of those glorious bodybuilders who couldn't win the Mr. Olympia title but moved on and became one of the best bodybuilding coaches of this generation. As an example, we witnessed Sarcev's student, Samson Dauda, who looked brilliantly ripped, win the Arnold Classic 2023. Now, when Milos Sarcev shared his throwback pictures on Instagram, the bodybuilding world looked in awe at his fabulous physique.
 

View this post on Instagram

 
The conquerors of Mr. Olympia, Ronnie Coleman, and Jay Cutler joined the bodybuilding world as they watched Sarcev's throwback pictures showing off his ripped physique. Let us have a look at their comments on the post.
While applauding Sarcev's crazy ripped frame, The King wrote, "Off the chain dry and shredded here bro." Whereas 4x Mr. Olympia Jay Cutler accompanied his rival, Ronnie, in appreciating the bodybuilding coach's physique, as he wrote, "Crazy here bro". Moreover, other than them, other bodybuilders also did the same.
Chris Cormier wrote, "@milossarcev that's my #misko"
Others also chimed in and wrote:
"Incredible 👏👏👏"
"@milossarcev look insane here!! Doesn't get much drier then that"
"The best 😍🔥👏"
"Hard as you fuc*in can!!!!!!!!!!!!"
"Milos always in TOP CONDITION – bodybuilders now could learn a thing or two"
But as mentioned, the post wasn't just about his physique. It was also about an important question about how dry is enough to be as a bodybuilder. Let us find out the answer to that in the discussion Milos had with other legends in a podcast. 
Sarcev discussed the undeserving cost of over-drying the physique
ADVERTISEMENT
Article continues below this ad
Dryness is a technique used to extract the best-shredded physique. However, the process for that can be rigorous and disturbing. Recently, while talking with legendary bodybuilders like Rich Gaspari and Chris Cormier in The Menace Podcast, he referred to the dryness of the body as risky.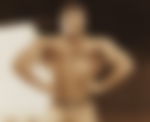 Moreover, Sarcev also specified that the judgment must not be done based on how dry the bodybuilder looked, as this has increased the use of PEDs and diuretics which are certainly not good for the health of the bodybuilders.
ADVERTISEMENT
Article continues below this ad
Looking at his physique during his peak, no one would wonder why is a legend. But what he wanted to reveal through the post was what is the limit. Getting shredded is important for the sport is essential, but it must not be done crossing boundaries. What do you think is the answer to Milos's question? Let us know your point of view in the comments section.
Watch This Story: 66-Year-Old Bodybuilding Mother Mistaken for Vampire Due to Youthful Appearance Due to Youthful Appearance
Edited By: Simar Singh Wadhwa