Exclusive: "Muscle Does Not Get Loose": Former IFBB Pro Milos Sarcev Debunks the Biggest Myth Around Leaving Workouts
Published 03/12/2023, 5:50 PM EDT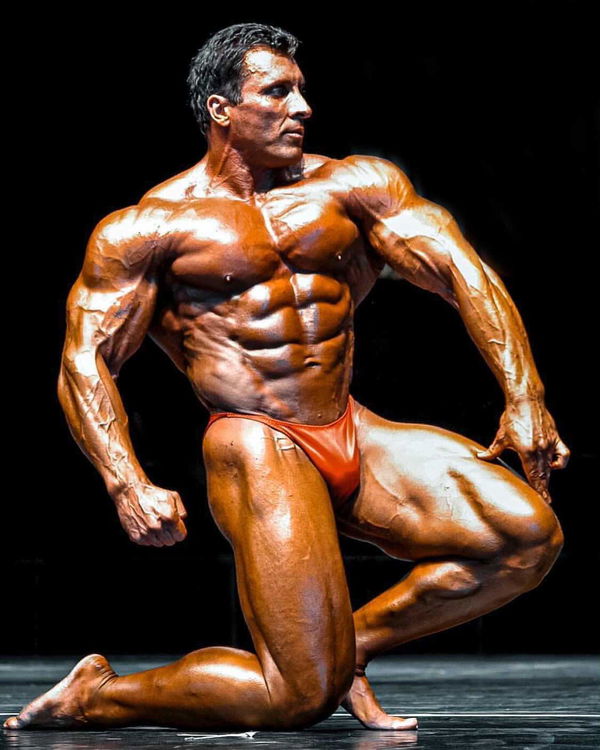 Legendary bodybuilder and coach, Milos Sarcev's prolonged affiliation with the bodybuilding community has accounted for the precise advice he often enlightens his fans with. Recently, he reiterated a fitness myth and strived to debunk it with a literal justification. He indicated that muscles do not loosen out after one stops working out, as is widely believed to happen. 
Talking to Essentially Sports, the icon denoted that the muscles, in turn, get smaller when not exercising. However, it gets shapeless when an athlete consumes a high-calorie diet and accumulates a greater percentage of body fat. He spoke on the subject matter with an elaborate analysis.
Milos Sarcev busted stereotypes about muscle shape
ADVERTISEMENT
Article continues below this ad
According to the interview, the Serbian bodybuilder clarified that discontinuation of exercise does not contribute to an athlete's muscles easing out. It rather shrinks back to a miniature form in that case, but the former situation does take place after a steady consumption of a high-calorie diet leading to a significant body fat composition. "If you completely stop, for sure you're gonna start losing it and yeah, not necessarily it's gonna get loose, muscle does not get loose, muscle gets smaller," Sarcev claimed. 
Furthermore, the 5'10" star added, "It gets looser if you follow the diet that is higher in calories, then you're gonna gain some body fat… then loose muscle mass of course body composition changes. Muscle never gets loose, muscle is muscle." Besides that, he educated the fans with an explicit discussion on muscle gains saying, "The only reason why you become muscular is because you stimulate the muscle and then you feed it… if you stop stimulation of muscle, it has no longer the reason to stay that way." 
ADVERTISEMENT
Article continues below this ad
Sarcev aims to spread the message of culturing a healthy fitness regimen in bodybuilders' lives. He recalled his extreme training routines and disclosed that he follows a much cleaner, healthier, and a moderate form of drill currently. Thus, he encouraged all to indulge themselves in certain physical activities by saying, "Don't ever stop training."
Likewise, the G.O.A.T, Arnold Schwarzenegger also once decoded the myth in 1975, right before the Mr. Australia event. The myth implies that muscles loosen out and turn into fat over time after one quits working out. However, pro idols like Sarcev and Schwarzenegger among others never back down from trashing such misconceptions and help the world develop a better understanding of the fitness sphere. 
ADVERTISEMENT
Article continues below this ad
Watch this story – Epic Reactions by Fans to Arnold Schwarzenegger's Gigantic Frame and Workouts