"He's Not Here to Tell Me.."- Arnold Schwarzenegger's Son Didn't Get Acting Classes From His Terminator Dad
Published 05/31/2022, 8:15 AM EDT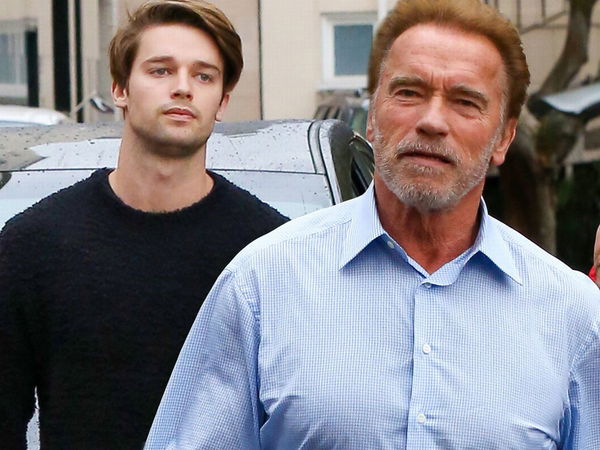 Arnold Schwarzenegger is known all over the world. From his all-action movies to motivational speeches, he became an icon in Hollywood with his stunning success. Similarly, his son Patrick Schwarzenegger is also an actor, showcasing his talents in various movies. Like his father, Patrick's selection of films is incredible, and he is slowly making his way to the top. However, he did not take acting lessons from his father.
The Terminator star acted in some of the greatest blockbusters of all time, fetching millions. But Patrick is determined to find his own path to becoming a successful actor.
ADVERTISEMENT
Article continues below this ad
Advice from Arnold Schwarzenegger? No, thank you!
Patrick acted in many movies throughout his career. Movies like The Benchwarmers, Grown Ups 2, Go North, and Midnight Sun are some of his best films. Moreover, being the son of a legendary actor, it is natural to face expectations to follow the same path. However, Patrick revealed how Arnold did not give acting advice to him. Instead, he told him to work hard all the time.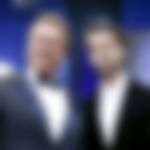 "My dad is very open about the fact that he's not here to tell me 'this is how you act' or 'this is how you cry on cue'." It is natural for actors to pass on their wisdom to younger generations. But Patrick wanted to find the same path. He continued.
"He gave me tons of points. But most of his advice comes back to working hard and making sure that when you wake up each and every day, that you want to do the thing that you're working on," said Patrick.
Patrick talked about being on the sets of Terminator 3, Batman and Robin, Collateral Damage, and many more movies when he was young. Wanting to take up acting when young, Patrick is now an accomplished actor.
ADVERTISEMENT
Article continues below this ad
An incredible motivator
When speaking about Arnold, he was in full praise for his dad. He talked about Arnold's movies being 'enjoyable and fun.' Hard work and passion for his craft are something he passed on to many young aspiring actors. Apart from being a terrific actor, Arnold's motivational speeches too were a thing of beauty.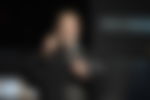 As for Patrick, apparently, he doesn't need any advice. Slowly forging a career path similar to his father, Patrick is a star who is set to stay. An upcoming young actor, Patrick, wants to continue acting and acting in various roles. Thus, it is incredible to see him grow in front of his father's eyes.
ADVERTISEMENT
Article continues below this ad
Edited By: Simar Singh Wadhwa