"Stay Away From These Two Highly Toxic Drugs": Dominican Bodybuilding Beast Warns Against Shortcuts For Weight Loss
Published 03/19/2023, 6:45 AM EDT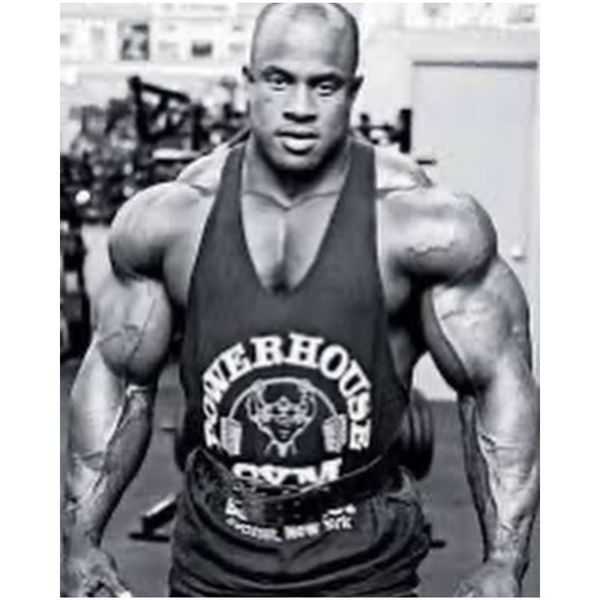 The Dominican Dominator, Victor Martinez, didn't have a smooth ride through his bodybuilding career. Martinez, who began his bodybuilding career in 1993 dealt with several hardships in his life. During his career, he had to undergo several legal proceedings. First, he was accused of possessing and distributing steroids in 2004. Shortly after, it was due to immigration charges that halted Martinez's progress.
A month ago, when Martinez was featured in the Generation Iron podcast, they discussed fat burners and their lethal effects. Let us have a look at what Martinez revealed about fen-phen and DNP. 
A clear-cut warning for everyone who is looking for shortcuts to lose weight
ADVERTISEMENT
Article continues below this ad
As they talked about weight-reducing drugs in the podcast, Victor Martinez opened up about the experience he witnessed with the drug. During the conversation, Vlad Yudin, a film director, asked Martinez, "So what's Fay fay (fen-phen)? What was that? That was the original fat burner?" The Dominican beast replied, "Fen-Phen. After a while, they realized it was highly addictive. It was an amphetamine. But then after a while, it started affecting people's hearts."
Yudin followed up with another question. This time he asked, "But what were they taking it for? Just to get high?" 2007 Arnold Classic champ replied, "I had access to it. Everybody wanted it. They were popping up like M&M's. They were just taking them because, one, you didn't have to work out. You lose the weight, but you are losing the weight because you're also not eating. It suppress your appetite."
 

View this post on Instagram

 
He continued, "So, now you're popping these pills. You are an addict. And I remember, I think the pharmacist didn't order it on time." While imitating the neighbor who was irritated because of not getting the drug, Martinez said, "And one of my old neighbors was like, 'where is it? But you told me you have it today!' That's when I noticed I have literally strung out."
Let us dig deeper into the drugs Martinez told about in the video.
The lethal drugs explained
ADVERTISEMENT
Article continues below this ad
Fen-Phen is a modified version of the FDA-approved weight loss drug called phentermine. FDA approved phentermine in 1959 for short-term use for up to 12 weeks. However, the drug makers modified it by combining it with a couple more weight-losing drugs called fenfluramine and dexfenfluramine. That is when it became a problem. It started causing heart issues, and the drug was eventually pulled the two drugs from the formulation.
On the other hand, DNP or 2,4-Dinitrophenol is an illegal drug. It is extremely dangerous and has lethal side effects. Hyperthermia is the usual cause of death that has been reported upon intaking DNP. As hyperthermia might cause coma or even cardiac arrest, DNP often leads to fatal results.
ADVERTISEMENT
Article continues below this ad
In other words, just like Dominican Dominator said, "Stay away from these two highly toxic drugs."
Watch This Story: 57-Year-Old Bodybuilding Legend Transformed His Training and Lifestyle After Losing a Leg
Edited By: Jahnabi Choudhury