Sylvester Stallone Wanted to Kill Arnold Schwarzenegger Once- Here's Everything You Need to Know About Enemies Turned Friends
Published 01/22/2023, 4:15 PM EST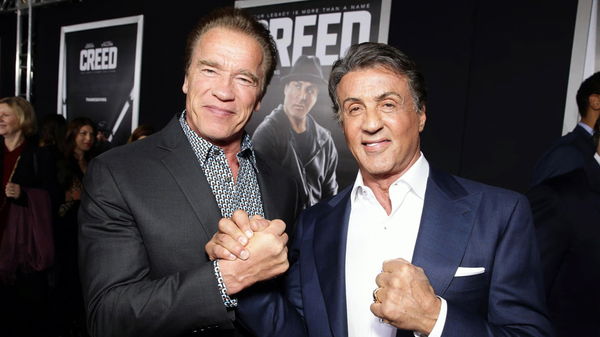 Iconic action heroes, Arnold Schwarzenegger and Sylvester Stallone are today united by friendship. However, not long ago, neither would miss a chance to one-up the other, which resulted in a bitter rivalry. The feud between the two was first sparked in the early 90s when Hollywood's favorite actors indulged in a dispute at an award show. Moreover, the clash that started at the 1977 Golden Globe Ceremony lasted for two decades. 
Way before Arnie and Stallone worked in the movie franchise The Expendables, and carved Halloween pumpkins together, they were each other's arch-nemesis. But, what actually gave rise to their skirmish? 
Arnold Schwarzenegger got attacked by Sylvester Stallone
ADVERTISEMENT
Article continues below this ad
In 1977, the Austrian Oak rose to fame because of his incredible acting flair in the movies 'Hercules in New York' and 'Stay Hungry'. He was also nominated for the New Star of the Year award at the Golden Globes. In the same award ceremony, Stallone's film Rocky earned him a nomination for the Best Actor award. However, while Sly lost the award, Arnie bagged himself the New Star of the Year title.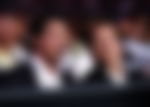 As reported by The Express, Arnie "started poking fun at Sylvester" for his loss. However, in the next category for the Best Motion Picture, it was Rocky who won the award. Owing to his excitement, Stallone grabbed a giant bowl of flowers and threw it at Schwarzenegger's head. Thus, the mere familiarity turned quickly into a "violent hatred".
Their disdain for each other led both actors to subterfuge one another in interviews. However, the rivalry ended in the 1990s, when both decided to give their friendship a chance. The next thing we know is, Stallone, supporting Schwarzenegger in his election campaigns, and the duo sharing the screen in The Expendables franchise.
ADVERTISEMENT
Article continues below this ad
From verbal spats to friendly squabble
Having established the bond of goodwill, Rocky and the Terminator started to make appearances in interviews together. In 2014, the duo appeared in a live press conference to promote their movie The Expendables 3. The Austrian Oak joked about Sly's character from his 1992 movie 'Stop! Or my mom will Shoot'. "I was laughing so much from the beginning to the end", added Schwarzenegger. On this, Stallone intrigued the audience by saying, "you get the relationship now".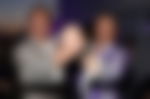 Clearly, the duo now shares a rather splendid dynamic. Arnie and Sly even talk highly of each other every opportunity they get. From their feud to their friendship, the superstars have come a long way. They indeed have a fascinating bond between them, don't you think?
ADVERTISEMENT
Article continues below this ad
Watch This Story | Legendary rivals Arnold Schwarzenegger v/s Sylvester Stallone's career showdown: Who's the best?