"They Are Stupid Good": Derek Lunsford Shares His Latest Diet With the Bodybuilding Fans
Published 02/04/2023, 8:45 AM EST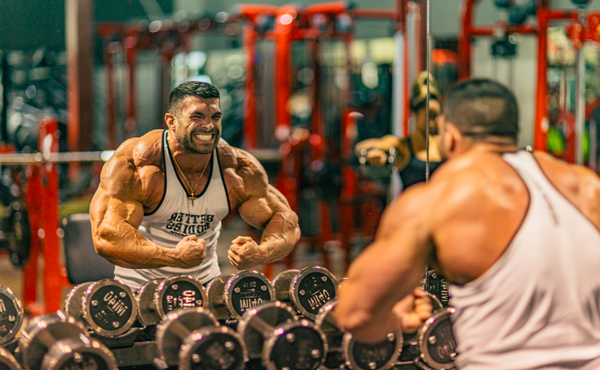 Derek Lunsford is a bodybuilder who has grown his stature enormously in bodybuilding in the last few years. Since his debut in the pro circuit, he has clinically improved his physique and kept rising to make his mark among the top ranks of the sport. In Mr. Olympia 2022, Lunsford made an electrifying debut in the men's open category and secured a second position by defeating many big names. And now, he is yet again pulling his sock for the upcoming competition.
While speaking with Muscle Development, Lunsford opened up about the latest diet regime he has been following to get lean muscles and was sporty enough to pick out his favorite meals among them. Apparently, he likes to call it a "mega-fit meal."
Derek Lunsford reveals his "mega-fit meal"
ADVERTISEMENT
Article continues below this ad
In his pursuit of never missing out on an opportunity, Derek Lunsford is not intending to miss it this time either. On a separate note, Lunsford is following a diet routine that has parallels with Jay Cutler's advice concerning healthy eating habits of custom-made dishes that they particularly enjoy, because that way one never feels tempted to cheat on a diet.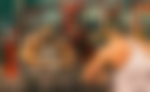 While talking about his preparation, he mentioned, "I got the mega-fit meals which makes it super easy for me to eat clean. I don't know if you ever had the mega-fit meals, but they are stupid good," said Lunsford. He continued, "Yeah, I never had them until like this year and I was like d*ng man. These are because they got their own custom, or you can customize your meals, but they also have their own signature meals. And it's like, for me, it's like cheating but I'm not cheating on my diet."  
The Pro Creator has been concentrating on his process of strengthening. Lunsford has sensibly chosen a category of his favorite meals that are both delicious and provide him with the number of macronutrients his body needs. When the online editor of the MD, Ronald Harris enquired, "What's your favorite one?" Lunsford was quick to answer his question.
 

View this post on Instagram

 
ADVERTISEMENT
Article continues below this ad
Lunsford replied, "I would say the Bumble which is a kind of like a meat pasta, like a beef or bison pasta, uh, kind of like a pasta dish but then also you got the Flex Lewis Signature which is the salmon and rice, I like salmon and rice, so they are all pretty good."  Derek Lunsford is extremely overwhelmed with his current diet and is giving his best to reform. He also stated that he is looking to gain around 8 lbs more before Mr. Olympia 2023.
ADVERTISEMENT
Article continues below this ad
As this time he missed the mark with just one position, he looks pumped up to get back on the stage in 2023. What do you think? Can Derek Lunsford become the Mr. Olympia champion in the Men's Open category in 2023? Let us know your thoughts about his current diet and his chances of winning the most prestigious bodybuilding competition in the comment section.
Watch This Story: Bodybuilding World Takes Notes as Legend Arnold Schwarzenegger Drops Classic Bro Science
Edited By: Jahnabi Choudhury