"You Really Make Me Feel Like a Piece of Sh**": Arnold Schwarzenegger's Co-Host Logan Paul Called Out the Bodybuilding Legend for Making Him Feel Miserable
Published 09/18/2022, 12:00 PM EDT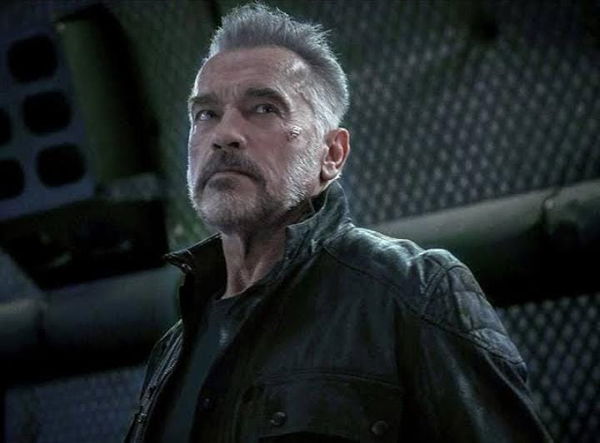 Arnold Schwarzenegger came to the podcast of famous YouTuber and WWE wrestler Logan Paul. Logan Paul has a highly followed YouTube channel called 'Impaulsive.'
ADVERTISEMENT
Article continues below this ad
The 75-years-old Arnold Schwarzenegger turned into a politician after successful bodybuilding and acting career. He attended the podcast where talked about his journey through different fields.
ADVERTISEMENT
Article continues below this ad
Schwarzenegger had a great time with the boys during the podcast. During the podcast, Logan complained to Arnold for making him feel miserable during the podcast. 
Logan accused Arnold of making him feel miserable
In the podcast with Arnold, Logan told him, "I am falling apart man, I am a mess, it's the end of Super Bowl weekend week, bit of a bender and here you are, I walk in the gym, 8 am, you are pumping iron, you really make me feel like a piece of sh**."
When Logan saw Arnold Schwarzenegger lifting iron in the morning, he felt miserable that he was not pushing hard enough. Logan started the show by putting this light accusation on Arnold.
Arnold Schwarzenegger consoled Logan Paul through his encouraging words
After hearing what Logan felt, Arnold replied, "Logan you are not a piece of sh**, you are celebrating the day a little bit. Tomorrow you get the program again and then you work out, look no one gets to where you are without working out hard and being disciplined and being having a clear vision."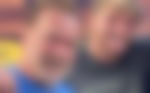 Markedly, Arnold respects his co-host of the Slap Championship and vice versa.
ADVERTISEMENT
Article continues below this ad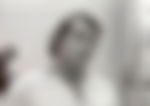 The podcast further included many segments from his bodybuilding career to talking about Arnold's son-in-law, Christ Pratt.
Arnold and Logan share a sound bond which is reflected in the podcast. The veteran handled the accusation well and later consoled the wrestler to keep going.
ADVERTISEMENT
Article continues below this ad
Watch this story: Sylvester Stallone vs Arnold Schwarzenegger Net Worth Comparison 2022
According to Arnold, there are off days during the process of being better. But that shouldn't discourage a person from reaching their goal. Just live past the off day and get back stronger the next day with more positivity.
Edited By: Rupak Kumar Jha