"You Are His Twin for Sure": Arnold Schwarzenegger's Son Joseph Baena's Bodybuilding Pose Training Flooded His Instagram With Fan Comparisons
Published 10/02/2022, 11:17 AM EDT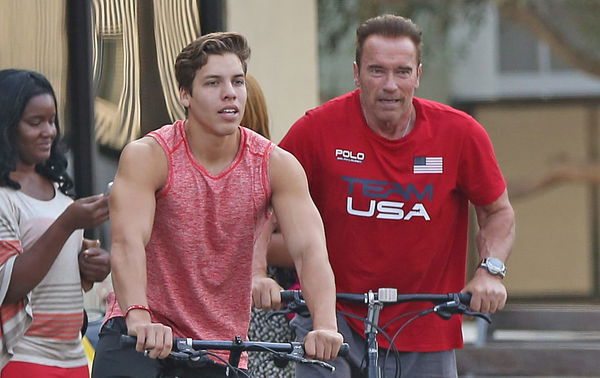 Legendary Bodybuilder Arnold Schwarzenegger is a very versatile person. He has accomplished a lot in his life. From bodybuilding to being the governor of California, whichever endeavor he pursued, he touched success. His personal life was also smooth until he got divorced from Maria Shriver in 2011. Arnold has five children. However, Arnold's fifth child, Joseph Baena, is said to be a replica of him.
Joseph Baena is his son with their former housekeeper, Mildred Baena. Joseph Baena is often in the limelight because of his physique and passion, like his father. Recently, Baena uploaded an Instagram post where he was learning to flex and pose. The netizens loved his fitness and reacted to the post with loads of lovely comments.
ADVERTISEMENT
Article continues below this ad
Bodybuilding fans are loving the physique of Arnold Schwarzenegger's son Joseph Baena
Arnold Schwarzenegger's son, Joseph Baena, is breaking the internet with his tremendous exhibition of fitness. Recently, he uploaded a video on Instagram, where he was learning to pose and flex with the best, Robby Robinson and Mike O' Hearn. Likewise, the fans loved his poses and greeted him with lots of good wishes and compliments.
 

View this post on Instagram

 
The fans couldn't help but compare the young lad with his father. They appreciated the 24-year-old's efforts and determination to improve. Some fans reminded him, he can learn from the best. A fan wrote, "You could always get posing tips from the dude who made that pose famous, your dad 😹". 
Whereas some fans nudged out the similarities between him and his father. Fans commented, "You look just like your father", "Looks familiar 🤩", "Your fathers iconic flex/pose 💪🏽 you are his twin for sure ❤️🔥", "Just like his Daddy Arnold", "Looking awesome!! Nailing your dads signature pose! Keep it up!! 🏆 🙌💪🎊"
Arnold Schwarzenegger's son getting trained by Robby Robinson and Mike O' Hearn
Despite having such an incredible physique, the other thing that attracted fans' attention was the trainers. The legends, Robby Robinson and Mike O' Hearn. They were training Baena to pose. Indeed, Baena has magnificent fitness, and he intends to work on it more and make it better.
ADVERTISEMENT
Article continues below this ad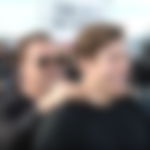 The fans reacted to the fact that he was getting trained by the best. The fans commented, "Learning from the legends", "2 legends… working on a future legend. 🔥", "Robby Robinson! he's the best 👊👊👊 just like that!", "What an honor to be taught by Robby Robinson! Wow!"
Fans loved the way they are watching another Arnold in the making. Although it will not be easy from here. The persistence, determination, and hard work, everything just has to go up from here. There is no looking back.
ADVERTISEMENT
Article continues below this ad
However, they love to watch the posts of Joseph Baena and his various activities. Will he be able to become another legend, like his father? Only time will tell.
Watch This Story: Arnold Schwarzenegger vs Sylvester Stallone Rivalry- Who Drew the First Blood
Edited By: Deepika Bhaduri