"Completely Idiotic Rules": Magnus Carlsen Furiously Lashed Out After Exit From World Rapid Chess Championship 2021
Published 12/30/2021, 7:30 AM EST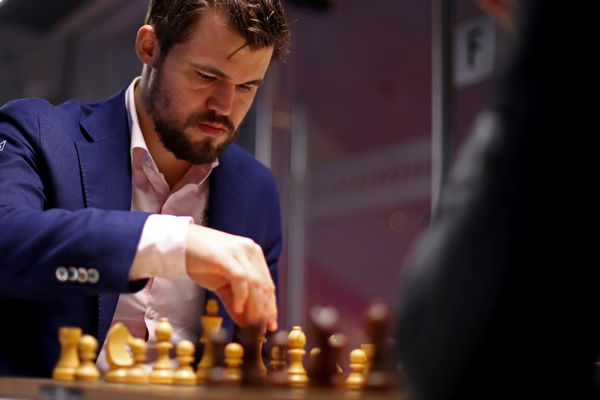 ---
---
Despite his excellence and famed brilliance, the current Chess World Champion got his plot wrong this time. In an unbelievable turn of events, the World Rapid Chess Championship saw Magnus Carlsen losing his match to a wonder kid from Uzbekistan. The 17-year-old Nodirbek Abdusattorov defeated Carlsen in a terrific game and further became the youngest ever champion in the tournament, defeating Nepomniachtchi in the finals. Naturally, Carlsen was not a happy man.
ADVERTISEMENT
Article continues below this ad
Post-game, he talked about the FIDE being 'completely idiotic' because of the tie-break rules in place. He went on to rant about the rules and how they affected his performance.
ADVERTISEMENT
Article continues below this ad
Magnus Carlsen criticizes FIDE
Carlsen, along with Fabiano Caruana, missed out on playoffs because of tiebreaks, which made him angry, as he criticized the rule-makers of the tournament. The rule explains how they use Sonneborn–Berger tie break rules; a system used to separate ties in a chess competition. Controversial as it is, this rule left Carlsen in third place, thereby inviting harsh criticism from the World Champion.
"It's a completely idiotic rule. Either all players on the same amount of points join the playoff, or no-one does."
"It's a real pity to lose my chance for a playoff based on tiebreaks. A few years ago there was no playoff. Obviously you know the rules in advance, I knew it during the event and that it could be a factor, but I don't think it should be 100 percent up to the players to have to correct and complain about a system that is really, really bad," said Carlsen.
This is not the first time that something like that has happened. Back at the 2016 World Chess Championships, Carlsen finished third, courtesy of having a weak score rating against his opponents. Hence, his frustration might be justifiable but is surely understandable.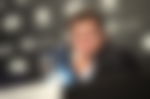 The new World Champion
ADVERTISEMENT
Article continues below this ad
While the spotlight was on Magnus, Abdusattorov surprised all with his magic. A calm figure on the board, he finished with a score of 9.5/13 against Ian Nepomniachtchi in the finals. Notably, this was the second time that Nepomniachtchi lost a major final of a chess tournament.
ADVERTISEMENT
Article continues below this ad
As for Nodirbek, he has a host of followers now, eager to see what he can do next. With a sensational victory against Carlsen, he has announced himself to the chess world, as a force to be reckoned with. What do you think the future has in store for the young champion?
WATCH THIS STORY- A Look Back at the Top Awards Simone Biles Won in 2021