Did This Massive Computer Blunder by Russian Team Hand Magnus Carlsen His 5th World Championship?
Published 12/14/2021, 12:02 PM EST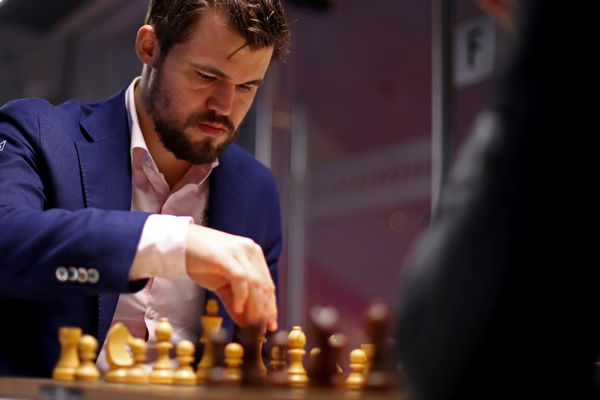 ---
---
After 11 matches of intense battle, the chess championship saw its customary winner. Widely regarded as the GOAT, Magnus Carlsen, once again, showed why he is the best player in the world. After a grueling encounter with Russia's Ian Nepomniachtchi, he finally took home his fifth World Championship title in Dubai. However, did Nepomniachtchi give away the title with a serious blunder?
ADVERTISEMENT
Article continues below this ad
As chess involves extensive research and strategic planning, various reports now suggest that Carlsen's team may have studied Nepo's moves, ahead of their clash.
ADVERTISEMENT
Article continues below this ad
Did Nepo make an extraordinary blunder?
Rumor has it that the Russian grandmaster and his teammates were analyzing a never-before-studied position on online chess databases, before the championships. However, they forgot to turn their research into incognito mode, leaving all the details of their study online. Hence, with news traveling faster than light, their study might have reached into the wrong hands.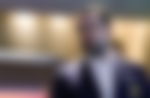 This error is dubbed to be at the same risk of an NFL playbook being left outside an opposition team's dressing room. Although it cannot be proved or talked about, Nepo's moves may have seen by Carlsen's team. The commentators for Chess24 spoke about Carlsen's team noticing this, but there is no concrete evidence of the same.
All things said and done, Magnus defeated Ian fair and square. He exhibited dominance on the board and retained his fifth World Championship title.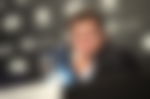 Magnus Carlsen is a legend
Magnus broke the deadlock in the sixth game, as Nepomniachtchi never recovered from his major blunder. Since then, things went downhill for the Russian grandmaster as Magnus took control of the proceedings. He won the tournament with a winning score of  7½-3½ with three games yet to be played. This is the highest margin of victory in over 100 years.
ADVERTISEMENT
Article continues below this ad
"It's hard to feel that great joy when the situation was so comfortable to begin with, but I'm happy with a very good performance overall. You can point to things you could have done differently in every game of course, but overall I'm happy with my play, very proud of my effort in the sixth game, and that sort of laid the foundation for everything," said Carlsen.
ADVERTISEMENT
Article continues below this ad
Despite many players looking to break his streak, Magnus Carlsen continues to rule the game. Do you rate him as the greatest chess player of all time?
WATCH THIS STORY- This 25-Year-Old Earns a Six-Figure Income Playing Online Chess- Here's How