Garry Kasparov Approves of 'Chess on Ceiling' Scene in 'The Queen's Gambit'- "Possible in Real Life"
Published 12/14/2021, 12:29 PM EST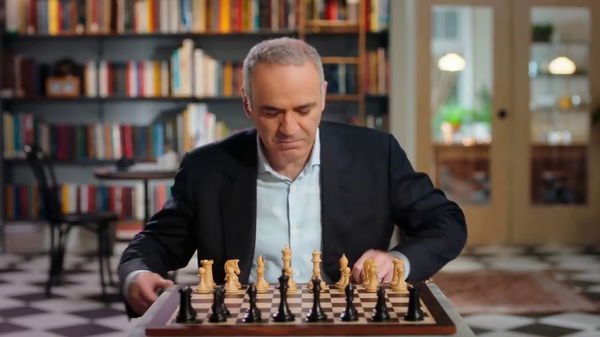 ---
---
Given its pace, chess is often misunderstood as a rather laid-back sport. However, Netflix's show 'Queen's Gambit' has revamped the game's reputation, attracting a much wider range of audiences to follow the sport. After Netflix streamed the series, online chess streaming services have seen a rapid rise in their list of subscribers. Not just the general audience, but even former grandmaster Garry Kasparov is a fan of the show and, particularly, of a few for iconic scenes.
ADVERTISEMENT
Article continues below this ad
During the entire series, Beth Harmon, the character played by Anya Taylor-Joy, visualizes chess pieces during games on the ceiling; Which helps her in strategizing her next move. Notably, Kasparov spoke about giving inputs to the filmmakers, in reference to the same.
ADVERTISEMENT
Article continues below this ad
Garry Kasparov connects with Beth Harmon
The scenes where she visualizes her next move on the ceiling might've initially seemed like a stretch of reality. However, Kasparov revealed how those scenes were in fact, very accurate, given he used to do the same during his legendary career.
"You mentioned the Queen's Gambit, and that was a consult over there. I just, people often asked me about some of the scenes you know, Beth Harmon has these ideas that pieces flying on the ceiling, and 'Oh, it's Hollywood. No, actually not. I did my best to make sure that the whole process of the game was on the chessboard but also the reaction of the players," said Kasparov.
What's interesting is how he spoke about different players having the ability to visualize moves in their heads while not looking at the chessboard at all. Current World Champion Magnus Carlsen is one such player, who can take his eyes off the chessboard and yet, play a perfect game.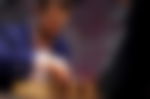 Elite players are capable to visualize
The former legendary chess player spoke about how the top players could actually visualize the moves during high-intensity games.
ADVERTISEMENT
Article continues below this ad
"They could be as close as possible in real life. Very often. Top chess players can take their eyes away from the chessboard. Because you don't need it. I can play a blind game, without looking at the board. Sometimes you have to refresh your mind," said Kasparov.
ADVERTISEMENT
Article continues below this ad
Years of practice, and an unending passion for the game, make these players the grandmasters they are today. However, do you with Garry's comments on the Queen's Gambit? Do you think the show is rather realistic after all?
WATCH THIS STORY- This 25-Year-Old Earns a Six-Figure Income Playing Online Chess- Here's How