"Let's Kill This Stuff": Despite Being Shocked by His Cancer Diagnosis in 1996, Lance Armstrong Decided to Take the Fight Head-On
Published 11/27/2022, 6:15 PM EST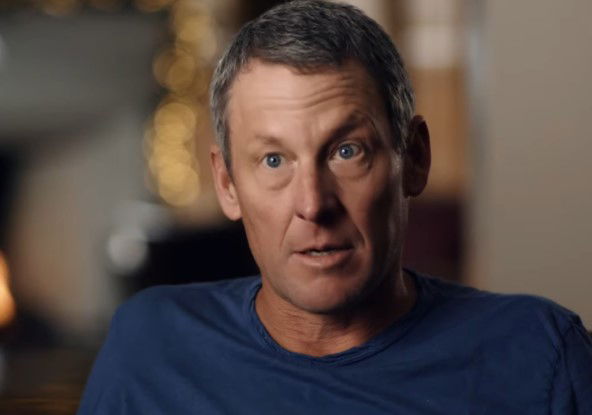 The year 1996 was the year of victory for the cycling legend, Lance Armstrong. He won the 12-day, 1200-mile Tour DuPont, the most respected race in the US, for the second year in a row, and was ranked seventh in the world. However, after his cancer diagnosis, the same year proved to be the year of downfall for him.
From Ronnie Coleman to Rafael Nadal, many athletes got injured and fought back. The Tour DuPont winner, Lance Armstrong, is no exception. The former cyclist had also been through a rough patch. While medical science gave him a 60% chance of survival, he came out strong and fought back. 
ADVERTISEMENT
Article continues below this ad
Lance Armstrong was determined to overcome his stage-3 cancer
In the year 1999, in an exclusive interview with The Observer, Armstrong talked about his battle with stage-3 testicular cancer. He said, "Twenty-five and entering the peak of my career, I felt bulletproof". While everyone was hailing for the legend, he was suffering from an aching groin. He went to visit a doctor and got diagnosed with cancer. 
 

View this post on Instagram

 
He recalled his instant shock after hearing the news. "I was in shock", he said. He further added, "I put my head down on the doctor's desk and thought about it for a couple of minutes. But there was no point denying it, so I looked up and said: "Let's get started. Let's kill this stuff"".
Read More: Beautiful Mother-Son Duo Runs an Insane Marathon Time and Gets Compared to Lance Armstrong's Feat From Back in His Almost Heyday
Cancer hadn't only severely affected Armstrong's groin area, but it also got spread to his lungs and abdominal lymph nodes. Without any further hesitation, the cycling prodigy went for surgery and had his right testicle removed. Following the surgery, Lance underwent a course of chemotherapy sessions over the year. 
Although the extensive chemotherapy sessions dragged his health down, the strong-willed Armstrong returned to his beloved sport in the year 1997. 
Armstrong's athletic career
ADVERTISEMENT
Article continues below this ad
Cycling piqued Armstrong's interest at a very young age. He competed in National Sprint-triathlon and even bagged the title of Champion at just 16. Ever since then, he was unstoppable.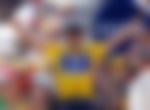 His well-established career later derailed after Armstrong revealed about using PEDs and his titles were stripped off. While the revelation of the doping scandal ruined his reputation, there is no denying that it requires a special mentality to recover from a life-threatening disease.
ADVERTISEMENT
Article continues below this ad
What are your thoughts on Armstrong's fight with cancer? Let us know in the comments.
Watch this Story: Simone Biles Posts Amazing Pictures with Fiance Jonathan Owens