Costing Less Than a Cow, the 8-Year-Old Horse Has Already Won More Than $400,000 and Is All Set for Further Glory
Published 03/17/2023, 5:07 PM EDT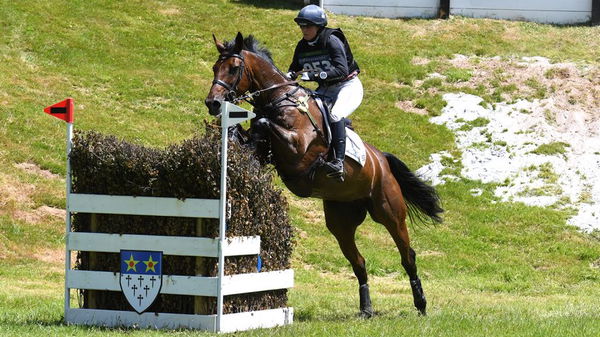 Everyone's looking for some form of profit. Whether it is in business, the stock market, real estate or even sports. Speaking of profit, a few months ago, a Co Carlow-based trainer bought an eight-year-old horse for just $970. The horse he bought at a price lower than a cow, has already won prize money of $436,644, which is around 450x profit.  
The horse has been a gold mine for the trainer, named John Hanlon. In this article, let us have a look at his brilliant journey as a trained racing horse, and how he has got so much attention in a brief span. 
A deal of tremendous profit 
ADVERTISEMENT
Article continues below this ad
Purchasing a winning stallion at such a cheap price is worth grabbing serious attention. However, that wasn't the first time eight-year-old Hewick captured massive attention. The productive horse received massive attention from the locals last October when Hewick went to a local pub with his owner. As they reached the pub, The Pint Depot, Hewick's exercise jockey, Matthew Rigney, asked Hanlon to give him a slurp of Guinness. According to The Sun, Rigney said, "Let him have a slurp of Guinness." This not-so-natural task made him famous among the locals and also helped Hanlon make a greater bond with his horse.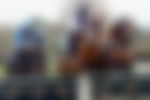 Rigney added, "The story is brilliant. To buy a horse like Hewick for £800 just never happens. You can buy a cow for more money than that." Hewick has already won prize money of $436,644 and has also competed in US Grand National. Moreover, now he is certainly looking to win more in his upcoming race.
On this St. Patrick's day, he is all set to participate in Cheltenham Gold Cup whose prize money for the winner is $426,149. While, it is a long shot, let us have a look at what Hanlon has to say about his chances. 
The long shot to win $426,149 in Cheltenham Gold Cup
ADVERTISEMENT
Article continues below this ad
Hanlon knows the chances of Hewick winning in the Cheltenham Gold Cup are pretty narrow, but he knows Hewick has immense potential to give a brilliant performance. And they will be aiming for the best of the ranks they could. While talking with The Sun, Hanlon said, "There are a lot of horses in the Gold Cup that have a few little 'ifs' about them. We know that Hewick will stay the trip and we'll make plenty of use of him."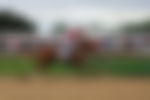 Moreover, when he was asked about the celebrations and if they won the colossal prize money here. Hanlon answered, "It'll be unreal. If we can finish in the first three, we'll be delighted." 
ADVERTISEMENT
Article continues below this ad
It will be interesting to see where he will stand among the other experienced and expensive horses. Will Hewick be able to add $426,149 to the previous prize money he has won? Stay tuned for more updates about Hewick at Cheltenham Gold Cup. 
Watch This Story: $5830000 Worth Most Prestigious Equestrian Farms Part Set to Get a New Owner