Are Young Gymnasts in Danger of Early Depression? Simone Biles Addresses Popular Myth
Published 11/08/2021, 8:22 AM EST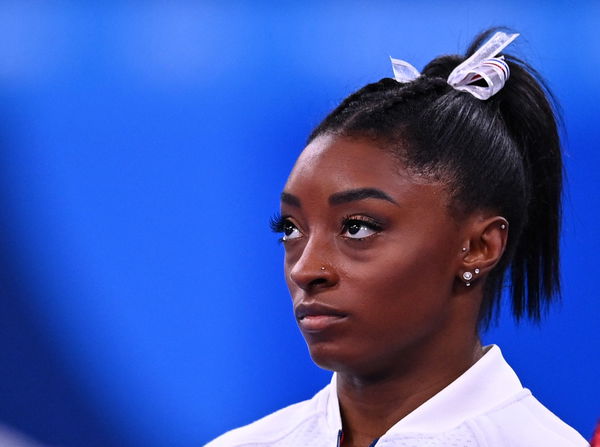 ---
---
Simone Biles is at an all-time high in her career following the success of her Gold Over America Tour. Despite not competing in major gymnastics competitions, she is staying in the headlines for her notable work towards society. Her ever-lasting legacy remains key in drawing many young gymnasts closer to the sport.
ADVERTISEMENT
Article continues below this ad
Recently, Simone Biles withdrew from the 2020 Tokyo Olympics, citing mental health concerns. When asked whether she had faced similar issues when she was a kid, she opened up on how happy her life was as a kid.
ADVERTISEMENT
Article continues below this ad
Simone Biles had a happy childhood
The legendary gymnast revealed in an interview with 'GLAMOUR' about the happy childhood she had and how she never faced troubles when growing up.
"I was never depressed as a kid. I was actually very happy. Because I feel like you, don't really get pressure to compete well till you get older. But, it also depends on your parents and your coaches, and my parents just always let me have fun and be myself in and out of the gym."
"So as I got older, you have to take mental days or whatever. But, I've probably only taken like two ever. So, not really," said Biles.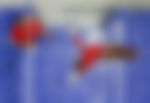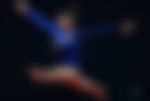 Biles withdrew from events
The curious case of Biles on not performing in Tokyo is an example for many athletes. Prioritizing herself over the highest amount of glory is remarkable as Biles took a monumental decision to withdraw from the gymnastics events at Tokyo Olympics 2020. However, she is not ready to compete yet. She revealed how she is "still scared to do gymnastics."
ADVERTISEMENT
Article continues below this ad
"To do something that I've done forever and just not be able to do it because of everything I've gone through is really crazy because I love this sport so much," said Biles.
Winning 4 medals at the 2016 Rio Olympics, she shocked everyone. Hence, her withdrawal from Tokyo was disheartening but understandable. However, the gymnast recently performed on her Gold Over America Tour, with an aim to further influence younger generations. Undoubtedly, Through her craft, she is influencing many young kids to take up the sport.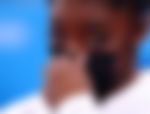 ADVERTISEMENT
Article continues below this ad
FILE PHOTO: Tokyo 2020 Olympics – Gymnastics – Artistic – Women's Team – Final – Ariake Gymnastics Centre, Tokyo, Japan – July 27, 2021. Simone Biles of the United States wearing a protective face mask gestures. REUTERS/Lindsey Wasson/File PhotoHer return to gymnastics is still unknown, but right now, she is enjoying her life away from the sport.
WATCH THIS STORY- Tony Hawk, Magic Johnson, and More- Here's How These Athletes Turned Into Big Entrepreneurs