"My Bronze Was Gold"- Simone Biles Reflects on Tokyo Olympics Daring Performance
Published 05/12/2022, 8:00 AM EDT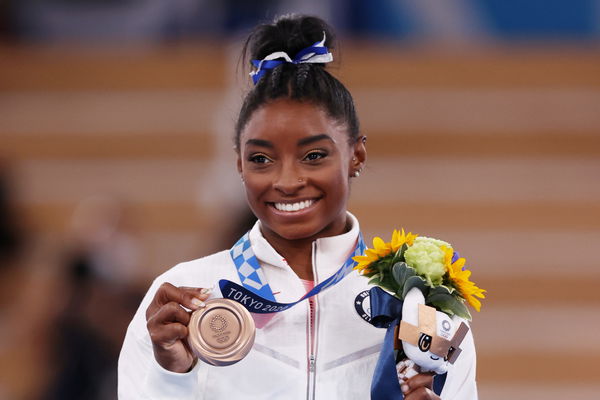 Out of all the Olympic Games, the 2020 Tokyo Olympics saw Simone Biles win a bronze medal for her efforts. Most importantly, this was special for her because of the significance it carries. Before the start of the team gymnastics competitions, Biles decided to withdraw from the event. After struggling with mental health issues, she couldn't go forward and pulled out of the competition. However, things changed.
ADVERTISEMENT
Article continues below this ad
The iconic gymnast returned to her signature balance beam competition and won the bronze medal. It was a special moment for everyone involved in the sport. After that event, her teammates cheered her up for returning to the competition amidst all the troubles she faced. A stunning turn of events.
ADVERTISEMENT
Article continues below this ad
A comeback for the ages from Simone Biles
She scored 14.00 in her balance beam routine and won the bronze medal. Although she did not win the gold medal, she didn't care about that due to the circumstances she was under. Hence, it was a glorious moment for her teammates and coaches to see her perform again. In a recent interview, she explained the importance of that bronze medal, loving every moment of what she achieved. In the first part, she explained how people perceive Olympians to win the 'gold medal or bust'.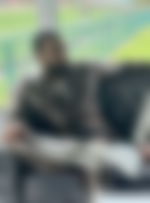 "If you look at America and what we do and once we go over to the Olympics, they're kind of like gold medal or bust. But, goes into their thinking gold medal or bust. We're just trying to give it our best shot because we've been training, some of us for over 20 years to get the opportunity to go represent the US," said Biles.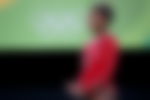 Representing one's country is all she desired in her life. Being one of the hallmark athletes of the country is remarkable for her, as Biles explained what that gold medal meant for her.
A special medal to be cherished
ADVERTISEMENT
Article continues below this ad
Now on a break from gymnastics, Biles is looking forward to her marriage to her boyfriend, Jonathan Owens. She had earlier spoken about how he supported her to cope with the withdrawal from the Olympics. Hence, Biles is happy with the medal she won, despite the problems she faced.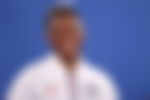 "To me, my bronze was gold. It's because I got up there, did my best. I even had to downgrade my routine. But I gave it my best once I got up there. That's all I could ask myself given the circumstance that I was under."
ADVERTISEMENT
Article continues below this ad
Thus, the bronze medal remains one of her major achievements to date. To come back from all the backlash, and then to win a bronze medal at the grandest stage of them all, now that is something. Biles was already a legendary gymnast after her 2016 Rio Olympics. This bronze medal elevated her status.
WATCH THIS STORY- Here Are Five Bodybuilders Who Gave Better Biceps Than Legendary Arnold Schwarzenegger