Gymnastics GOAT Simone Biles and NFL Star Jonathan Owens' Relationship Timeline
Published 03/12/2023, 10:26 AM EDT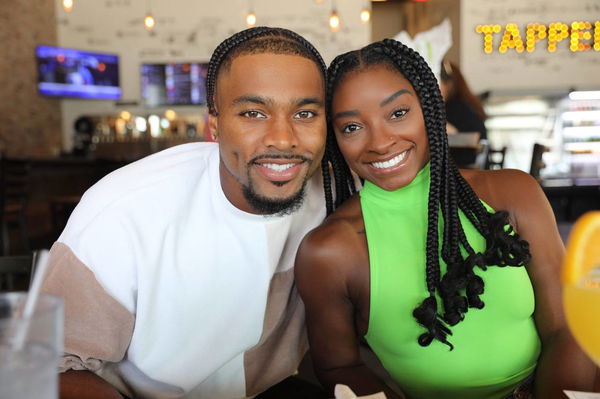 Ace gymnast Simone Biles and NFL safety Jonathan Owens have the most fascinating love story. Ever since they met for the first time during the pandemic, the power couple made many heads turn their way through their adorable dynamics. From hailing for each other in their respective sporting arenas to getting engaged in the most enchanting setting, the couple came a long way. We can't agree more with Owens when he deemed his relationship with Biles as "a match made in heaven". Let's take a look at the complete timeline of Biles and Owens' relationship.
Love at first sight for Simone Biles after meeting Jonathan Owens
In the year 2020, Biles and Owens connected with each other through the dating app 'Raya', just a few weeks before the COVID-19 pandemic caused a global lockdown. After sliding into each other's DMs, they met in person for the first time in March 2020. The meeting immediately sparked a romance between the pair.
ADVERTISEMENT
Article continues below this ad
Nonetheless, the gymnast is as fearless when it comes to dating as she is in her beloved arena, since she is the one who initiated their chat on Raya. "He would say I slid into his DMs. I saw him and I was like, 'Oh he's pretty cute', so I said hi. And then I saw that he was in the Houston area, so we started chatting a little bit, and then we went to hang out a week or two later", said Biles.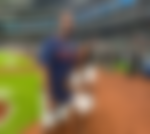 Though Biles didn't officially meet Owens until March 2020, she later discovered that they both had an impromptu meeting with each other in 2019. The Olympian shared a throwback picture on her Instagram handle in January 2022. The photo showed Biles on the field at NRG Stadium for the 2019 Houston Texans' match with Owens standing directly behind her. Captioning the picture, Biles wrote, "God works in mysterious ways". Clearly, they were bound to cross each other's paths. 
When the couple made their relationship Instagram official 
Following their meeting in March 2020, it took the couple another 5 months to make their relationship official. In August 2020, Biles took to her Instagram to pull off the curtains from her romantic amity with the NFL champion. Biles shared an affectionate photo of herself with Owens and wrote, "it's just us". Following this, the Texan quarterback also shared an adorable snap of the two cuddled up in front of a mirror. Captioning the picture, the NFL safety penned, "Now you rockin' with a real one". Since then, the couple continued to give glimpses of their life together through their social media handles.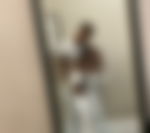 Biles and Owens's PDA continues on the internet
After making their relationship official, the couple never shied away from expressing their love and affection for each other in public. From cheering for each other from the pavilion to penning endearing messages on their respective social media handles, the couple covered every nook and cranny to express their fascination for one another.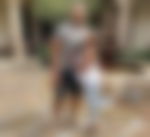 In March 2021, the couple jetted off to Belize for a tropical vacation. Giving a glimpse into their romantic holiday, Biles shared a post of herself leaning against her significant other against a sunny backdrop. In her caption, she expressed her love for Owens and wrote, "I love you more than I love Belize". Similarly, on 14th March 2021, Owens took to his Instagram to pen a heartfelt message for the gymnast on her 24th birthday. Sharing an Instagram selfie of the two, he captioned, "Got the hottest chick in the game wearin' my chain. I'm so excited for what the future holds for us and I can't wait to celebrate many more with you. I love you baby".
Jonathan Owens shows his support for Simone Biles during the Tokyo Olympics
In July 2021, after withdrawing from the final all-around competition at the Tokyo Olympics in the wake of mental health challenges, Simone Biles received a swarm of support from her fans. Among her supporters, the one who took the front seat was none other than Jonathan Owens. The Houston Texans quarterback took to his Instagram to pen a heartfelt caption for the most decorated gymnast in history. 
The NFL prodigy wrote, "Imma ride with you through whatever baby. Your strength and courage is unmatched and you inspire me more and more every day SB. You always gonna be my champ baby and don't you ever forget that". He further added, "I love you so much and I can't wait till you come home and I get to see that beautiful smile again". Owens ended his message by writing, "you know I'm always here for you baby".
Owens's dreamy proposal to Simone Biles
On Valentine's day 2022, Owens finally popped the question to his lady love. The NFL quarterback planned a fascinating proposal for Biles in a gazebo with a sunny backdrop. Kneeling down on one knee, he then asked the million-dollar question to Biles. In the video posted to his Instagram handle, Owens can be heard saying, "Well, babe, now I got you here. I want to tell you I appreciate you, so much, you know I love you. Will You marry me?".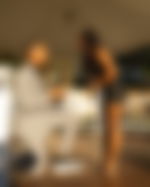 On this, Biles, overwhelmed with emotions, expeditiously replied "yes, yes" before asking Owens, "Did you ask my dad?". The gymnast later called the sparkling stone adorned on her finger her most prized possession. She said, "it definitely beats a gold medal".
Biles and Owens's wedding preparations began
Following their dreamy engagement, Biles wasted no time putting her wedding plans into action. Just one month after she said yes to Owens, the gymnast went out shopping in search of the perfect wedding dress. In fact, on March 5, 2022, she shared a series of snaps of herself from a bridal store with several other dresses in the rack behind her. Captioning the post, Biles wrote, "said yes to the dress(es)". More so, the bridal fashion designer, Galia Luhav, also shared several snaps from the gymnasts fitting sessions. "It's official: She said "YES to the dress(es)!". We are over the moon & so honored about gold medalist & mega athlete @simonebiles becoming a GL bride!", wrote the designing house.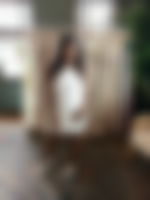 For many months now, the couple has teased the fans about their upcoming nuptials through their social media, as they kept dropping updates on their wedding festoons. However, they finally put their fans at ease by sharing an update about their wedding card with their social media fandom. The card, in a golden color, has their initials S and J engraved on it. 
Biles's constant support to Owens during his first NFL regular season
In 2021, Jonathan Owens made his first NHL interception. Nonetheless, before the commencement of Owens' first regular season, the 4x Olympics gold medalist expressed her appreciation for her fiance through an Instagram post. Sharing a picture of herself holding hands with Owens at NRG Stadium, the 25-year-old captioned, "#36 showed all the way out today starting! don't mess with him. I'm so proud of you babe!!!,". She added, "I love watching you live your dream!".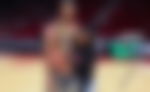 Interestingly, after Owens marked his huge career milestone, Biles expressed her unwavering support for the NHL quarterback. She took to her social media and wrote, "I'm so proud of you, watching you get your first NFL interception & fumble recovery was a dream!". She further added, "All the hard work is paying off & this is just the beginning! I love you @jowens_3".
Simone Biles has a lavish bachelorette party away from her fiance Owens
ADVERTISEMENT
Article continues below this ad
The Olympian and a group of her close-knit friends jetted off to Belize in February 2023 to celebrate her bachelorette weekend. The Olympian shared a series of photos and videos through her Instagram and Snapchat from her opulent extravaganza. As she arrived at Central America's sunny locale, she received a beautiful surprise from fiance Jonathan Owens. Awaiting her arrival was the room, decorated with golden festoons and bags of Chanel and Hello Weekend, as a loving gesture from her fiance.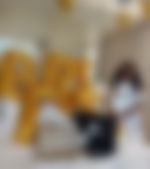 More so, the gymnast's pals didn't hold back from showering Biles with party gifts, games, and more. Interestingly, the group celebrated the holiday by making excursions around Belize in a rented golf cart. From playing 'Tipsy-Land' to popping open champagne bottles to whooping it up at a yacht party, the 25-year-old celebrated her lavish bachelorette in the most delightful way. Now, if there's one thing that the couple's fandom is exacting, is nothing but the date of the most anticipated event of the year – that's the grand wedding of Simone Biles and Jonathan Owens.
ADVERTISEMENT
Article continues below this ad
Though the couple hasn't revealed the date of their wedding bells yet, Biles and Owens hinted to their fans that their marriage nuptials are not so far away. By sharing a glimpse of their golden wedding card, the pair gave away the fact that the most awaited day is nearing. 
Watch this story – Gymnastics GOAT Simone Biles Make an Unusual Request to Fans About Her Health