22-Year-Old Hailed as Next Simone Biles, Announces Her Return for the Fifth NCAA Season
Published 06/29/2022, 11:45 AM EDT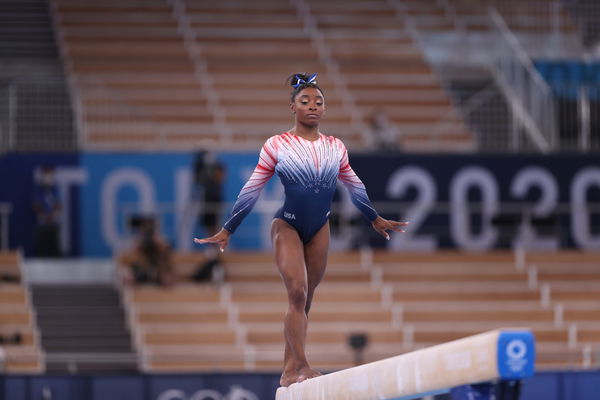 Whenever a legend achieves greatness in her sport, there comes a time when fans would look up to a new prodigy. Someone who can follow in that legend's footsteps. Fans often regard Simone Biles as the queen of gymnastics. Now, many talents are coming to the forefront, showcasing their capabilities. As Biles took a break from gymnastics, other athletes came into the picture. The NCAA is home to talented athletes, and Trinity Thomas ranks high on the list. 
ADVERTISEMENT
Article continues below this ad
At the 2022 NCAA Championships, she claimed three gold medals. Lighting up the 2022 NCAA season, she is returning for her fifth season. With one more year left in her college eligibility, the "Super Senior" announced her arrival for the 2023 season. Great news for fans who loved her performance at the college level. 
ADVERTISEMENT
Article continues below this ad
Trinity Thomas returns for the 2023 season!
She announced her return during the 2022 Honda Sports Award ceremony. Moreover, she is one of the 12 winners from 12 different NCAA sports, nominating herself as the college athlete of the year for 2022. However, she did not win the award as South Carolina's basketball superstar, instead Aaliyah Boston, took home the prize. Meanwhile, Thomas announced her comeback in the broadcast and looked happy to return to NCAA gymnastics.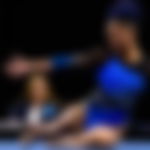 "So, I just started my Masters in Health Education and Behavior and I'm excited to announce that I'll be returning for my fifth year at the University of Florida," mentioned Thomas, winning four NCAA medals in 2022.
She won gold medals in the All-around, Uneven Bars, and Floor Exercise while winning silver for the team event. The sensational Thomas is 21 and improving each season. The year after this would be significant for her development in the future.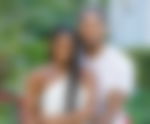 During the season, she scored 12 perfect 10.0, ranking second in the all-time national single-season record. Likewise, she has 20 perfect 10.0 scores and ranks seventh in the all-time NCAA gymnasts for those scores. It is positive news for the Gator family. These performances would help her gain valuable experience and probably compete with Biles in the future.
Simone Biles never competed in NCAA
ADVERTISEMENT
Article continues below this ad
As Suni Lee competed at the 2022 NCAA gymnastics for Auburn Tigers, Biles did not have a stint in college. Why? Because she was supremely talented. She turned pro when she was 18 and represented America at the 2016 Rio Olympics. There she won four gold medals and one silver, making history at every step. That proved to be a critical decision.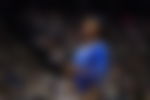 Now, she is more than a gymnast. The 2020 Tokyo Olympics saw her withdrawing from the competition because of her struggles with mental health. It was a monumental decision, as she influenced people to prioritize mental health and how it was okay to not be okay. Hence, the inspirational Biles is a legend in the eyes of most gymnasts, including Trinity Thompson. While one is taking a break, the other is just getting started. 
ADVERTISEMENT
Article continues below this ad
WATCH THIS STORY- Soon-To be Married Simone Biles and Jonathan Owens Show -Off Their Signing Skills During A Karaoke Sessions