"They Practically Flipped the Dinner Table to See" – Simone Biles and Her Teammates Went Gaga to Meet World's Fastest Man
Published 05/25/2022, 9:00 AM EDT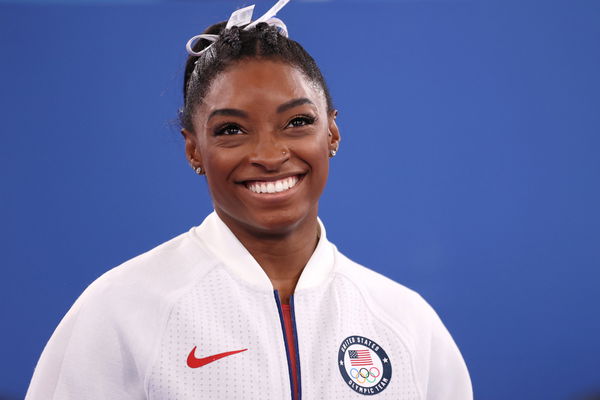 Usain Bolt is a legend of track and field events. He dominated every sprint event he competed in and often stole the limelight. Oozing with charisma wherever he went, Bolt is an inspiration to all. Significantly, he is the 100m and 200-meter world record holder, which probably is unbreakable. It was his legacy. In fact, fans would probably do anything to get a glimpse of him, and even the famous gymnast Simone Biles wanted the same.
Along with Gabby Douglas, Madison Kocian, Aly Raisman, and Laurie Hernandez, the famous five spoke about the delightful moments in their life. One of them was the chance to meet Bolt. 
ADVERTISEMENT
Article continues below this ad
Simone Biles couldn't contain her joy
Being tagged as the fastest man alive will surely propel you to incredible heights. Bolt achieved that after winning two consecutive Olympic gold medals in two different sprinting events. Moreover, he won his third as well in Rio. As the famous five sat together to discuss various topics, the reporter asked them who they wanted to meet during that Olympics. And the answer, as usual, was Bolt.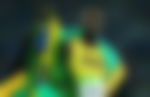 "At the Olympics, it will be Usain Bolt. They practically flipped the dinner table to go see him. It was like their inner five-year-olds came out is actually kinda cute," said Biles. Excited to meet him at the get-go, it was a fangirl moment for everyone involved and revealed a conversation they had with the legendary athlete. 
"We said 'Hey, we're the gymnastics team.' And he said 'I can tell.' And we told him 'good luck and then said thanks and to you as well." Bolt won the 100m and 200m again, stretching his record to three in three! On the other hand, the famous five had their moments as well. 
ADVERTISEMENT
Article continues below this ad
Olympics to remember
The sensational Biles won five Olympic medals, which included four gold medals. A two-time Olympic gold medalist before she arrived in Rio, Gabby Douglas won a gold medal in the team events. Kocian won a gold medal and a silver medal in the uneven bars competition, while Raisman won a gold medal in the team, as well as two silver medals for the all-around and floor exercise.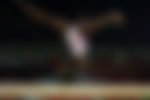 Fan-favorite Laurie Hernandez won a gold medal for the team event while claiming a silver in the balance beam event. As these five gymnasts had a great Olympics to remember, it was indeed a great moment for them to meet one of the greatest sprinters of all time.
ADVERTISEMENT
Article continues below this ad
Edited By: Simar Singh Wadhwa