WATCH: Suni Lee Debuts Floor Routine, Shines in College Gymnastics Event
Published 01/15/2022, 8:00 AM EST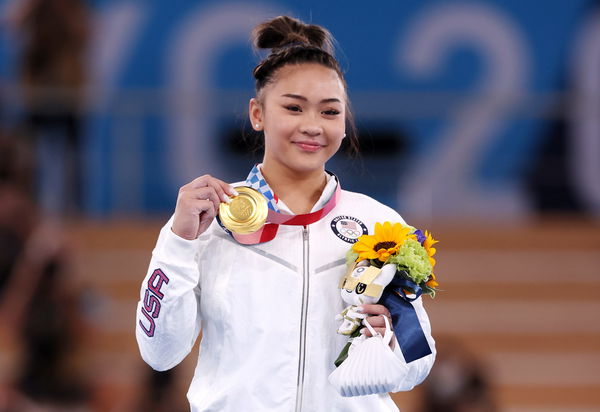 ---
---
Out of all the competitors who took part in the place of Simone Biles, Suni Lee became an overnight sensation. She won the gold medal during the all-around gymnastics competition at the recently concluded Tokyo Olympics. Her routines are fluid and smooth ever since she started gymnastics. By showcasing her all-around talents, she claimed the gold convincingly in this year's competition.
ADVERTISEMENT
Article continues below this ad
Ever since she made her debut, her floor routines are pretty much known to the gymnastics fraternity. Hence, by being consistent and repeating her performances, she won gold in Tokyo. Joining the Auburn Tigers this year, she performed and showed what she is all about.
ADVERTISEMENT
Article continues below this ad
Suni Lee recreates her college magic in Tokyo
The floor exercise is one of the most popular competitions in the whole of gymnastics. She put a great score of 9.875 in her floor debut back in college. With her teammates cheering from the side, Lee performed to the best of her abilities, showcasing her talents on the floor. The fluidity in her movements and landings is near perfect. Being flexible is the most important thing to be a gymnast. Thus, with fans in attendance, she displayed an array of flips and jumps for her college team, the Auburn Tigers.
Her terrific performances saw the crowd getting up on their feet to applaud the famous gymnast. After taking part in the Dancing With The Stars competition, she showcased her dance skills on the floor. Her fluidic movements and timely jumps are a great watch. Hence, Lee entertained a full-packed audience, taking part in a terrific contest.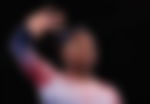 ADVERTISEMENT
Article continues below this ad
Lee's Tokyo Olympics floor routine
Being the fifth woman to win the all-around title for the USA, Lee made her routine to perfection in Tokyo. She scored a 13.7, delighting her teammates and making her country proud. The routine that fetched her the gold medal in the famous Silivas; which is a skill that is named after the famous Romanian gymnast Daniela Silivas. After doing round-off, she performs a back handspring, positioning herself to do two backflips and two twists to complete the routine.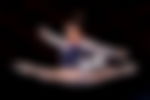 Hence, she is one of the most talented gymnasts out there. Where she goes from this year is something that everyone needs to wait and figure out.
ADVERTISEMENT
Article continues below this ad
WATCH THIS STORY- Dwayne The Rock Johnson to John Cena: WWE Superstars Who Own Expensive Cars