Bruce Lee's Appearance in the Batman Series 'Petrified' Robin Star Burt Ward in 1966: "Didn't Want to Work With Him"
Published 12/23/2022, 11:00 AM EST

Follow Us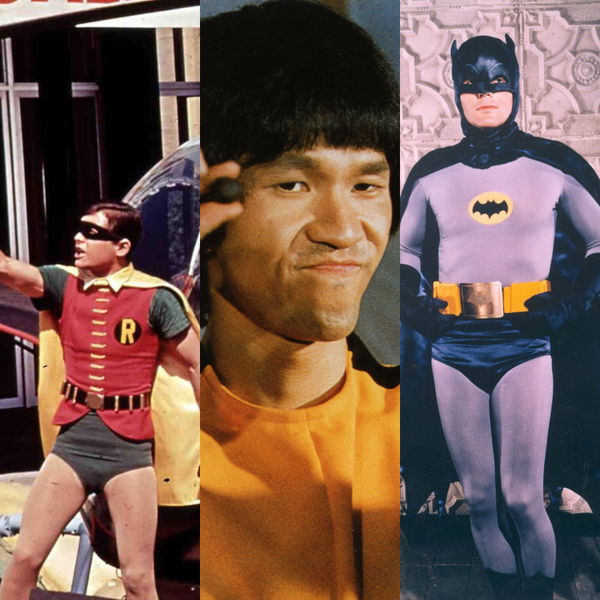 It is the era of fandoms. With the MCU and DC movie franchises ruling the theatres, every comic book fan has something to geek out about. But while the extravagance is new, superhero movies and shows are not a novelty. Some of the earliest appearances of beloved characters like Batman and Spiderman were seen back in the 60s, featuring stars like Adam West, Van Williams, and none other than, Bruce Lee.  
However, during Lee's prime, when every other actor was seeking an opportunity to share a stage with Lee, actor Burt Ward, Robin to West's Batman, didn't want to work with him. Ward once found Lee's persona so intimidating, that he refused to work with the Little Dragon in a fight sequence. Let's dig deeper into this anecdote.
ADVERTISEMENT
Article continues below this ad
Burt Ward refused to work with Bruce Lee
In 2021, Ranker documented some interesting anecdotes from Lee's life. One story dated back to the 60s, when the 'Green Hornet' and the 'Batman' television series were winning hearts. Interestingly, both television series made a collaboration over a crossover episode. Bruce Lee's character, Kato, from the Green Hornet was supposed to fight with Batman's sidekick Robin, which Burt Ward played.
 

View this post on Instagram

 
Aware of Lee's fighting prowess, Burt was "petrified" with the idea of sharing the fighting sequence with the Little Phoenix. As per the report, Lee's persona intimidated Ward so much that he became nervous. "He didn't want to work with him", recalled the Green Hornet, Van Williams.
Moreover, the script demanded Robin win the fighting sequence, which left Kato fuming, "There's no way that anyone would believe I go in there and fight Robin and lose". Therefore, to dissolve the tension on the set, the studio recreated the scene with a new script, where the fight between Robin and Kato ends in a tie.
ADVERTISEMENT
Article continues below this ad
As per Ranker's log, Lee however didn't make it easy for Ward to win the fight. The Little Dragon made Ward even more anxious by giving him cold looks and not communicating with him. As the camera rolled off, Ward reminded Lee, "it was only a television show". Countering Ward's reminder, Lee said, "Lucky it is a TV show".
 

View this post on Instagram

 
ADVERTISEMENT
Article continues below this ad
The on-screen crossover of Robin and Kato is a treat to watch. However, the off-screen tension between the two made for an interesting anecdote defining Lee's intimidating persona. What do you think of Ward's reaction to Lee? Tell us in the comments. 
Watch this story: Relive the iconic on-screen fights of the goat Bruce Lee from his movie collection